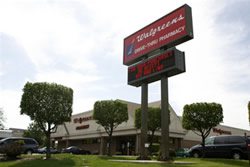 Park Forest, IL–(ENEWSPF)– The Walgreens Pharmacy located at 20950 Governors Highway, Olympia Fields (Corners of Governors Highway & Crawford) will be administering H1N1 vaccines beginning Monday, December 21. Please note that this is the only Walgreens location in the south suburban area that is currently providing vaccines.
Vaccines will be available while supplies last.
Please call Walgreens at 708-747-0121 to confirm vaccination dates and times. To locate additional Walgreens stores that are providing H1N1 vaccines, please visit the website at: http://www.walgreens.com.