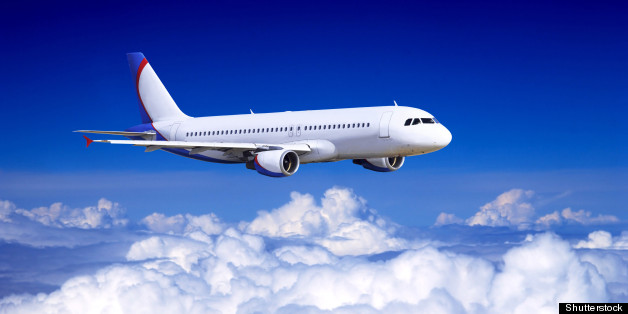 SAN FRANCISCO—(ENEWSPF)–September 27, 2016.   A new report showing that new airplanes are dramatically less fuel efficient than emerging technology makes possible highlights the need for the U.S. Environmental Protection Agency to curb planet-warming pollution from the nation's aircraft fleet.
Today's report from the International Council on Clean Transportation found that new airplanes could cut fuel consumption by 25 percent over the next decade through better engine efficiency and other cost-effective measures — dwarfing the fuel efficiency of aircraft designs actually being brought to market by manufacturers today.
"This new study shows that airlines care disturbingly little about either fuel efficiency or their skyrocketing emissions of planet-warming pollution," said Kassie Siegel, director of the Center for Biological Diversity's Climate Law Institute. "The Obama administration has to stop hoping for this shortsighted industry to regulate itself. It's time for strong federal climate rules that actually cut airplanes' rapidly escalating emissions."
The Center, Friends of the Earth and other allies, represented by Earthjustice, first petitioned the EPA in 2007 to regulate carbon emissions from aircraft under the federal Clean Air Act, which requires the government to issue emissions standards for any aircraft pollutant that "may reasonably be anticipated to endanger public health or welfare."
The EPA in July officially acknowledged in a final "endangerment finding" that planet-warming pollution from airplanes disrupts the climate and endangers human welfare. But the agency failed to move forward on rules to actually reduce aircraft emissions.
Airplane greenhouse gas pollution is growing rapidly. If commercial aviation were considered a country, it would rank seventh after Germany in terms of carbon emissions. Airplanes could generate 43 gigatonnes of planet-warming pollution through 2050, consuming more than 4 percent of the world's remaining carbon budget, according to a recent Center report.
Yet the first international standards for carbon pollution from airplanes now under consideration by the International Civil Aviation Organization would reduce emissions from new planes less than business as usual and would not apply to any in-service aircraft.
"The dismal failure of airlines to embrace fuel efficiency should be the last straw for the EPA," Siegel said. "Federal officials must protect our planet from aviation's rapidly growing threat to our climate."
The Center for Biological Diversity is a national, nonprofit conservation organization with more than 1.1 million members and online activists dedicated to the protection of endangered species and wild places.
Source: http://biologicaldiversity.org