Washington, DC–(ENEWSPF)–January 22, 2016.  Last week, the Oregon Department of Agriculture (ODA) released a list of pesticide products available for use on marijuana cultivated within the state. The list, which contains 257 pesticide products, aligns with similar product lists published by Washington State and Colorado, and raises the same concerns over the allowance of products that violate the Federal Insecticide, Fungicide and Rodenticide Act (FIFRA) and have not been subject to health evaluations of public exposure to the pesticides used. Those concerns were on full display last week in Colorado, when the Colorado Department of Agriculture (CDA) held a public meeting to discuss amendments to its Pesticide Applicators' Act that would allow growers to use pesticides that violate FIFRA. Additionally, in an attempt to address consumers' concerns over the issue of unregulated pesticides in marijuana, two lawmakers in Colorado introduced a bill that would establish a program for certifying marijuana as "pesticide free" within the state.
Oregon Releases List of Approved Pesticides for Cannabis Growers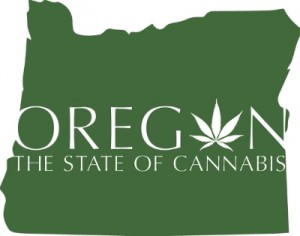 Like Colorado and Washington, the Oregon list construes broad label language to allow the use of pesticide products that have not been specifically tested for use on marijuana, despite the fact that the Environmental Protection Agency (EPA) has not registered or reviewed any pesticide product for use on cannabis. According to ODA's press release, "use of a pesticide on cannabis is allowed if it is intended for unspecified food products, is exempt from a tolerance, and is considered low risk." These criteria are problematic, as they allow the use of pesticides that are not exempt from regulation under FIFRA's 25(b) list, but have also not gone through the proper regulatory channels required by federal law. For example, one active ingredient approved through these standards that raises a red flag when it comes to human health and safety is Piperonyl Butoxide (PBO).  PBO is a highly toxic substance that causes a range of short- and long-term effects, including cancer and adverse impacts on liver function and the nervous system. It is commonly used as a synergist in pyrethrin-based pesticide products, many of which can be found on ODA's allowed pesticide list.
The inclusion of an active ingredient like PBO highlights the data gaps that arise when pesticides are approved using broad and/or unspecific label language as opposed to undergoing full review by EPA.  According to CFR §180.1001(b)(4), while PBO is currently exempt from a tolerance requirement "when applied to growing crops in accordance with good agricultural practices," EPA, based on the results of limited field trials, has recommended the revocation of this tolerance exemption, an action it still plans to take after the assessment of additional residue data. This means that ODA has approved the use of a pesticide that EPA views as problematic, and plans to revoke the tolerance exemption for in the near future. This is just one example of how relying on federal guidance and data, most of which is often incomplete, poses a threat to human health and safety by allowing the use of pesticide products that have not undergone a full evaluation for their use on food crops, let alone the unique routes of exposure cannabis presents.
This latest action follows closely on the heels of several other attempts by Oregon to address the use of illegal pesticides on marijuana by growers throughout the state. In November, Oregon updated its rules governing pesticide use to require the mandatory testing of nearly 60 pesticide compounds that are particularly concerning. When the new rules go into effect in June 2016, growers will be required to undergo testing for all 60 compounds, and failure to comply will result in the untested batch being destroyed. This is a change from prior rules that allowed laboratories to determine on their own which pesticides to include in a screening. The updated regulations were an attempt to standardize testing throughout the state after The Oregonian reports that some labs had stopped testing for a common pesticide that is included in the new rules because failed samples hurt its business. In the time between now and June, Oregon has also considered the passage of a stopgap measure to test for 12 of the most commonly used pesticides as a way to increase consumer safety until the new regulations go into effect.
Comments Submitted to Colorado
Similar concerns over the use of broad label language to approve the use of unregistered pesticides for use on marijuana in Colorado were addressed last week as well when Beyond Pesticides submitted public comments to CDA in opposition to proposed amendments to the state's Pesticide Applicators' Act. These amendments would allow the use of pesticides outside FIFRA's 25(b) list as long as:
The active ingredients are tolerance exempt
The product label allows the use on the intended site of application
The label allows use on crops or plants intended for human consumption; and
The active ingredients are allowed for use on tobacco
The comments call for a revision of these proposed rules, as they would allow the use of registered pesticides that have not been tested for use on cannabis.
Pesticide-Free Marijuana Labeling Program Introduced in Colorado
In light of growing safety concerns over the use of illegal pesticides in marijuana, as well as consumer confusion over which products are actually safe for use, two Colorado law makers have introduced a bill, HB16-1079, that would require CDA to devise a program in which independent companies would certify which cannabis is pesticide free. Companies who meet these standards would then be able to use special labeling to alert consumers that their products are entirely pesticide-free. This program would also attempt to address concerns over the use of the word "organic" in marijuana production, a practice that has been investigated by the Colorado Attorney General in the absence of federal regulation.
All unattributed positions and opinions in this piece are those of Beyond Pesticides.
Sources: ODA Press Release, Denver Post http://www.beyondpesticides.org