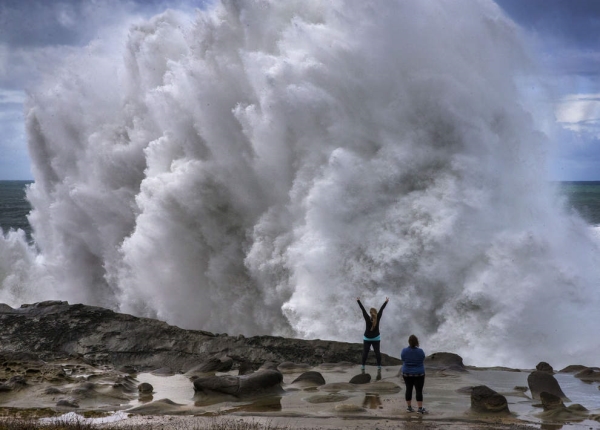 OREGON—(ENEWSPF)—January 25, 2018
By: Rosemary Piser
Many of my Chicagoland friends have been telling me about this winter's high winds causing waves in Lake Michigan of 8 to 14 feet with a storm surge of up to 2 feet. These conditions have resulted in a Lakeshore Flood Advisory being issued for Cook County, and Porter and Lake Counties in Indiana. If it's any consolation to those of you driving on Lake Shore Drive when those rough waves are lapping on to the roadway, we're having our own wave crisis here along the Oregon Coast where wind-blown waves have reached as high as 60 feet.
High waves along Chicago's Lake Shore Drive near Oak Street Beach, Jan. 12, 2018 (Source: YouTube)
Reporters Morgan Theophil and Christian Hill of The Register-Guard have recently written a great article describing the situation here in Oregon. Below are some of the photos included in the article since clearly in this case, a picture tells a thousand words.
The entire article, which contains additional pictures and video, can be viewed here.
Thanks to The Register-Guard for granting permission to reprint these pictures.