Washington, DC–(ENEWSPF)–September 9, 2014. Multinational pesticide manufacturer Syngenta has petitioned the U.S. Environmental Protection Agency (EPA) to raise the allowable levels of a systemic pesticide on a number of crops. In certain cases, such as hay from wheat, the company is asking for a 400x increase in the tolerance level set by the federal agency. The pesticide in question is thiamethoxam, a member of the neonicotinoid class of insecticides that have been widely implicated in global pollinator declines.
Many of the requested tolerance increases are for crops that end up as feed for livestock, but are also foraged by pollinators. For example, Syngenta is requesting increases on sweet corn used as forage from 0.1 parts per million (ppm) to 5.0 ppm – a 50x increase. The company is also requesting new tolerances on known bee-attractive crops; while tolerances on sunflower are currently 0.02 ppm, the company is requesting a new tolerance for sunflower seeds at 0.4 ppm. As explained to Greenwire, Syngenta is asking for the tolerance increases because it wants to use the chemical as a leaf spray for late season crops, in addition to its use as a seed treatment.
While Syngenta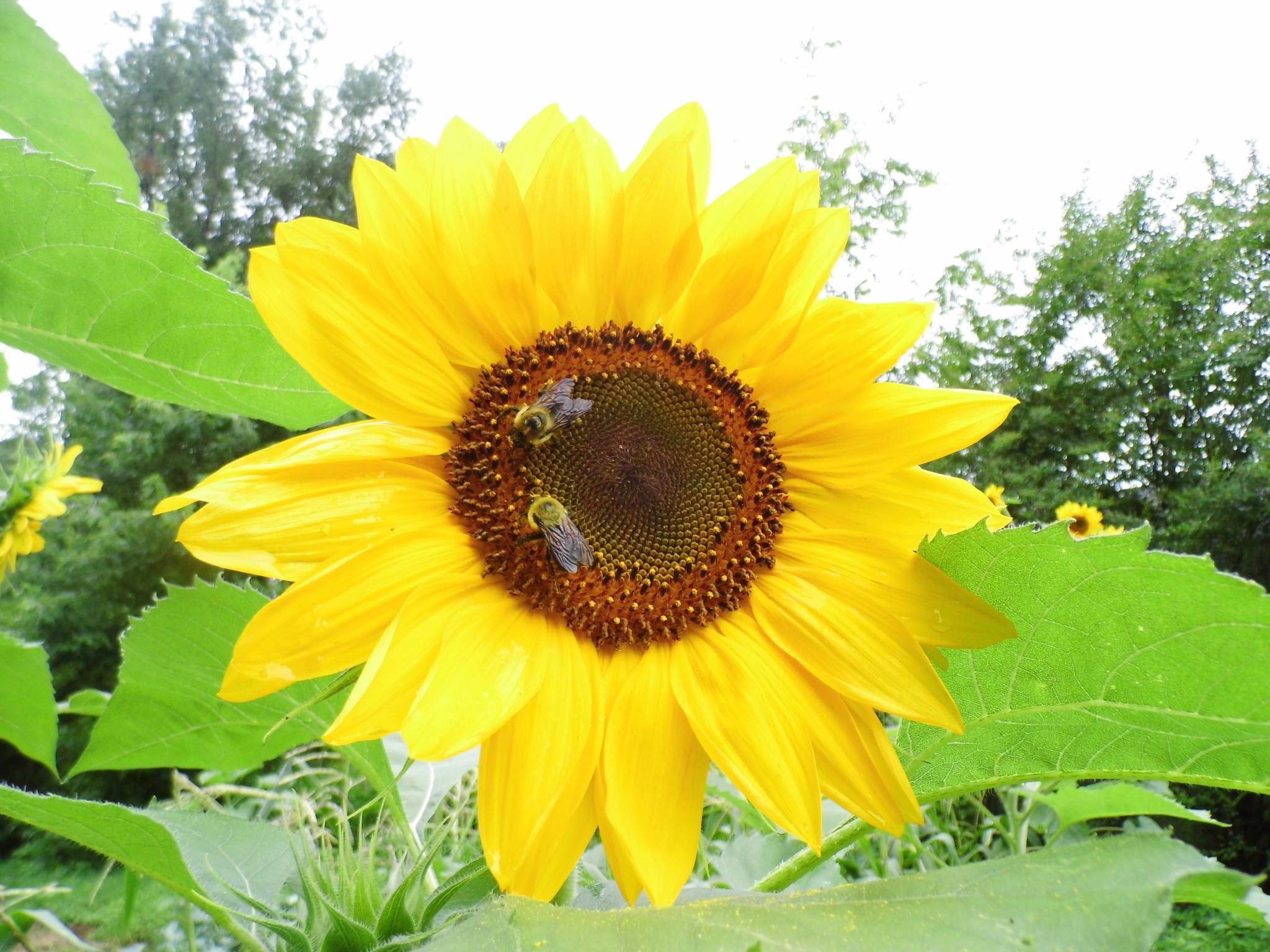 is proposing to increase the use of these chemicals in the U.S., the European Union (EU) will soon mark the one year anniversary of a moratorium on the use of these wildlife-poisoning pesticides. After careful study of the literature, the European Commission determined that neonicotinoid pesticides pose "high acute risks" to bees. Recent scientific evidence, from a Harvard University study to a Worldwide Integrated Assessment, strengthens the EU's decision to restrict these chemicals. Although the chemical industry has attempted to subvert the science surrounding its widely used pesticides using PR tricks borrowed from Big Tobacco, the evidence is clear that pollinator declines are No Longer A Big Mystery.
Syngenta claims that foliar applications will be more likely to stick to the leaves of crops, and thus are less risky to pollinators; but the fact remains that these chemicals are systemic and persistent, and any amount applied will contaminate soil, and has potential the be expressed in the crop's pollen, nectar, and guttation (dew) droplets on which pollinators forage and drink. Researchers note that pollinator concerns should be addressed on both crops that are pollinated or foraged by bees. Research published in the Journal of Applied Ecology reveals that thiamethoxam can persist in for soil nearly a year. And its breakdown chemical is anything but innocuous; it is clothianidin, another neonicotinoid pesticide that itself has a reported half-life of up to 6,931 days. Persistence in the soil means that these chemicals can be repeatedly taken up by crops and other plants that are pollinator-attractive in agricultural areas. And when they do not bind to soil, neonicotinoids are widely found in our waterways. A USGS study published in July of this year found thiamethoxam in 47% of Midwestern waters, and its breakdown clothianidin in 75%.
The massive bee kill in Oregon last year shows what can occur when neonicotinoids are used as foliar sprays. Syngenta's requested tolerance increase comes at a time when researchers are discovering that even "near-infinitesimal" exposure to this class of pesticides can result in harm to honey bees and other wild pollinators. While bees may not die outright, exposure may result in insurmountable stress, weaken bees' immune systems, impact bees' learning and memory, and adversely affect their feeding and communication.
Rather than eliminating the use of these chemicals by working with farmers, beekeepers, government agencies and nongovernmental organizations, and listening to the calls from consumers concerned about the one in three bites that honey bees provide for their dinner plates, Syngenta and Bayer, the two manufacturers of neonicotinoid pesticides, have opted to go on the offensive, suing the EU on its decision to suspend their products. A report published in July from the United Kingdom's (UK) Environmental Audit Committee concluded that pesticide manufacturers had too much control over the vital research examining the link between their products and bee deaths. Yet, even with this undue influence, the company had to withdraw an emergency petition to allow neonicotinoid use on canola crops in the UK.
In response to abysmal, nonexistent product stewardship from these companies, those affected have had to craft their own counter-measures. Recently, beekeepers in Canada filed suit against Syngenta. Sun Parlor Honey and Munro Honey allege that Syngenta and Bayer were negligent in the design, sale, manufacture, and distribution of neonicotinoid pesticides, and this negligence caused the plaintiffs to suffer $450 million in damages. In March 2013, Beyond Pesticides and a coalition of beekeepers, environmental, and consumer groups sued EPA for their approval of clothianidin and thiamethoxam. Despite these calls, inaction from government regarding irresponsible industry actions allows bee declines to continue unabated. In September 2013, the U.S. Government Accountability Office found serious deficiencies in EPA's conditional registration system, the means through which the agency originally allowed the insecticide clothianidin. And research to be published in the October issue of Bioscience highlights how EPA favors industry in pesticide safety evaluations.
During Pollinator Week 2014, the White House issued a Presidential Memorandum directing agencies to "reverse pollinator losses and help restore populations to healthy levels." Certainly, an increase in the tolerance level for a neonicotinoid implicated in causing these pollinator losses would be a step backwards for pollinator health, and not in line with the President's call. You can take action and urge EPA to not simply reject increases in the use of bee toxic pesticides, but instead go further, and follow the lead of the Fish and Wildlife Service, which banned the use of neonicotinoid pesticides on all National Wildlife Refuges.
The comment period for the industry petition to allow more thiamethoxam residues on crops is open until October 6, 2014. To make your voice heard go to regulations.gov, under the docket ID: EPA-HQ-OPP-2014-0467-0001. And to become more involved in advocating for pollinator health, visit the BEE Protective webpage, and contact Beyond Pesticides at [email protected].
All unattributed positions and opinions in this piece are those of Beyond Pesticides.
Sources: Greenwire, Federal Register, http://www.beyondpesticides.org
Photo Source: Angela Coday, Nashville, TN