Victory: Following a recent ruling by the Supreme Court, the U.S. Court of Appeals rejects bid by coal mining industry to throw out the first-ever national limits on mercury and other toxic air pollution spewed by power plants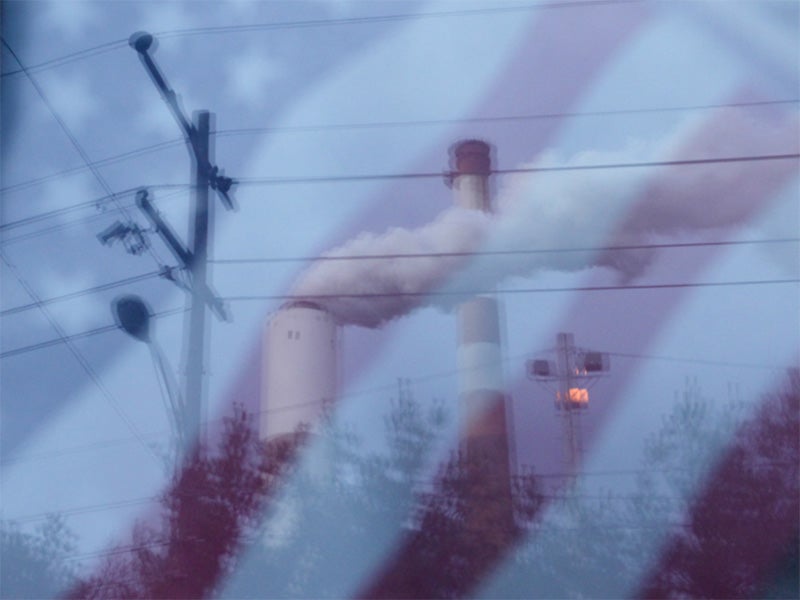 The Cheswick coal-fired power plant in Pennsylvania. It is among the hundreds of power plants likely covered by the Mercury & Air Toxics Standards.  Chris Jordan-Bloch / Earthjustice
Washington, D.C. —(ENEWSPF)–December 15, 2015.  Today, the U.S. Court of Appeals for the D.C. Circuit rejected a bid by the coal mining industry and its allies to throw out the first-ever national limits on mercury and other toxic air pollution spewed by power plants. The Court's decision on the Environmental Protection Agency's [EPA] Mercury and Air Toxics Standards will save thousands of lives, and avert long term environmental and public health damage.
Air pollution is responsible for one out of every 20 American deaths, and coal-fired power plants are one of the largest sources of deadly emissions.
This summer, the U.S. Supreme Court argued to leave these critical protections in place.
The EPA has already begun the process to consider costs in accordance with the Supreme Court decision, and predicts it will complete that step next April.
"After a 20-year fight, today's decision means we've finally secured health protections that will prevent thousands of premature deaths, heart attacks and hospital visits each year," said Earthjustice attorney James Pew. "The D.C. Circuit was right to reject the coal industry's attempt to place profits over people's health."
"This ruling will significantly reduce mercury pollution from power plants, a leading source of the pollution that has led to fish consumption advisories in rivers and streams around the country as well as here in the Chesapeake Bay region. Those contaminated fish put the health of many, including those who fish to feed their families, at risk," said Jon Mueller, CBF Vice President for Litigation. "These new limits will reduce pollution and the associated human health risks, a legacy that we can be proud to leave to our children and future generations."
More Information
Meet the Power Plants —
More than 580 power plants are likely covered by the Mercury & Air Toxics Standards.
See where they are located.
About Earthjustice
Earthjustice is the premier nonprofit environmental law organization. We wield the power of law and the strength of partnership to protect people's health, to preserve magnificent places and wildlife, to advance clean energy, and to combat climate change. We are here because the earth needs a good lawyer.
Source: www.earthjustice.org