Washington, DC–(ENEWSPF)–October 21, 2016.  Last week, the U.S. Environmental Protection Agency (EPA) postponed a long-planned Scientific Advisory Panel (SAP) on the carcinogenicity of the widely used herbicide glyphosate due to "recent changes in the availability of experts for the peer review panel."  However, as veteran journalist, formerly with Reuters, Carey Gillam reports in the Huffington Post, the move was likely the result of a letter industry front group CropLife America sent to EPA just days before the postponement, challenging the bias of certain experts on the panel. Croplife America is a national trade association that represents manufacturers, formulators, and distributors of pesticides, and has a vested interest in tamping down consumer concerns over glyphosate's carcinogenicity.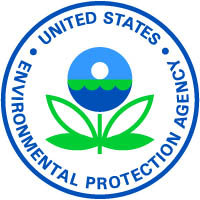 CropLife's letter focuses in on two experts that were set to present in front of the EPA panel, Peter Infante, Dr.PH., and Kenneth Portier, PhD. CropLife writes that Dr. Infante will "reflexively discount any and all industry sponsored studies…" and indicates that his bias should preclude him from participation in the SAP. The group also asserts that Dr. Portier, who despite admission that "he has not previously testified against or otherwise expressed the patent bias against pesticide manufacturers," should not be completely disqualified from participation, but somehow vetted and confirmed by EPA that he will not approach the issue without preformed conclusions.
Biographies of members of the EPA glyphosate SAP cancer panel are available here and speak largely for themselves. According to Dr. Infante's biography, which includes robust experience in government safety programs, "He has served as an expert consultant in epidemiology for: the National Toxicology Program's (NTP) Report on Carcinogens (RoC); for working groups of the International Agency for Research on Cancer (IARC); the EPA Science Advisory Board (SAB) Chemical Assessment Advisory Committee; and as an expert on cancer risk from asbestos exposure for the World Trade Organization (WTO)."  Despite this objectively deep experience, CropLife was concerned that he would be the only epidemiologist and would not emphasize studies the industry itself has put out about the safety of glyphosate.
Dr. Portier is the Vice President of the Statistics and Evaluation Center at the American Cancer Society, and, "has participated in over 60 FIFRA-SAP meetings since 1999 and five SAB science review panels. In addition, Dr. Portier has served on expert and advisory panels for the National Institutes  of  Health  (NIH),  National  Institute  of  Environmental  Health  Sciences  (NIEHS),  the  National Toxicology Program (NTP), and the World Health Organization Food and Agriculture Organization  (WHO/FAO) in Geneva, Switzerland." However, CropLife believes Dr. Portier would not be an objective panel member because his brother is "a noted and vehement anti-glyphosate activist."
These attacks on independent scientists, and the American Cancer Society, represent a new low for the pesticide industry. EPA's quick turnaround, apparently in response to CropLife criticims, postponed a meeting less than a week before it was to take place, for which plane tickets were purchased and was planned for months in advance, raises serious concerns that advocates say warrant an independent investigation on the objectivity of EPA's approach to this issue.
Beyond Pesticides is concerned about what it views as incessant industry driven attacks on independent and government scientists.  In 2015, one of the top entomologists at the U.S. Department of Agriculture (USDA) filed a whistleblower complaint against a federal agency, citing unprofessional retaliation following the publication of a study linking neonicotinoid insecticides to the decline of monarch butterflies. Jonathan Lundgren, Ph.D., former senior research entomologist and lab supervisor for the Agricultural Research Service (ARS) in South Dakota, faced suspension for publishing research deemed "sensitive" by his USDA superior, underscoring why legal protections for government scientists are sorely needed.
Glyphosate, which is produced and sold as RoundupTM by Monsanto, has been touted by industry and EPA as a "low toxicity" chemical, "safer" than other pesticides. It is widely used in food production and on lawns, gardens, parks, and children's playing fields. In 2015, the IARC classified glyphosate as a Group 2A "probable" carcinogen. According to IARC's 2015 findings, Group 2A means that the chemical is probably carcinogenic to humans based on sufficient evidence of carcinogenicity in experimental animals. IARC considered the findings from a prior EPA Scientific Advisory Panel report, along with several recent studies in making its conclusion. The international organization also noted that glyphosate caused DNA and chromosomal damage in human cells. Further, epidemiologic studies have found that exposure to glyphosate is significantly associated with an increased risk of non-Hodgkin's Lymphoma (NHL).
According another review, Glyphosate pathways to modern disease V: Amino acid analogue of glycine in diverse proteins, conducted by independent scientists Anthony Samsel, Ph.D. and Stephanie Seneff, Ph.D., a scientist at Massachusetts Institute of Technology (MIT), glyphosate acts as a glycine analogue that incorporates into peptides during protein synthesis. In this process, it alters a number of proteins that depend on conserved glycine for proper function. According to the authors, glyphosate substitution for glycine correlates with several diseases, including diabetes, obesity, asthma, Alzheimer's disease, amyotrophic lateral sclerosis (ALS), and Parkinson's disease, among others.
EPA indicated to the Huffington Post that it was "working to reschedule as soon as possible." In order to ensure an outcome based on fact, and not industry spin, it is critical that EPA not continue to cave to industry pressure on this important issue. For more information about glyphosate's carcinogenicity, see Beyond Pesticides fact sheet on glyphosate, or the 2015 article on the IARC decision in Pesticides and You, our quarterly newsletter.
Sources: Huffington Post, EPA, http://beyondpesticides.org