WASHINGTON, D.C. –(ENEWSPF)—November 9, 2017
By: Brian Willis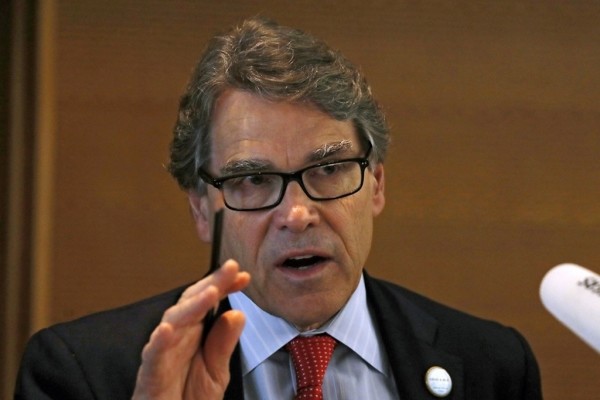 A coalition of environmental organizations filed two Freedom of Information Act (FOIA) requests today with the Department of Energy (DOE) and the Federal Energy Regulatory Commission (FERC) for information pertaining to Rick Perry's proposal to FERC that could force electricity customers to bail out old, expensive coal and nuclear plants that can no longer compete in America's 21st century energy marketplace.
The requests were submitted today in response to documents recently disclosed through a prior FOIA request which showed that Peabody Energy and FirstEnergy were given closed-door access to the DOE to strategize about ways to keep coal and nuclear plants open — floating ideas like scrapping tax incentives for wind energy, creating market rules that directly benefit the coal and nuclear industries at the expense of other energy resources, and collaborating with other department heads to give advantages to their industries.
"It's outrageous that there is so little transparency at DOE that we have to repeatedly file these Freedom of Information Act requests instead of Rick Perry simply allowing the public and energy stakeholders to inform the policy making process," said Mary Anne Hitt, Director of Sierra Club's Beyond Coal campaign. "Perry's fact-deprived proposals and blatant pandering to the coal and nuclear industry make FOIAs like these a necessity. DOE's purpose is not to serve polluters and force electricity customers to pay them more, it's to serve the United States and our actual energy needs."
Today's FOIA requests seek, among other documents, any communications that DOE or FERC staff have had with coal mining companies, utilities, and other companies that are seeking a multibillion dollar bailout from federal energy regulators – a bailout that would mean American families would pay more money and suffer from more pollution. These requests come amid strong opposition to Perry's proposal to FERC and appear to echo Iowa Senator Chuck Grassley's concern that the DOE is consorting with polluters against the wind industry.
"If industry lobbyists helped draft this outrageous coal and nuclear bailout proposal, which could cost U.S. families and businesses billions of dollars in higher energy bills every year and at an untold price to their health, the American public needs to know that," said Miles Farmer, Clean Energy Attorney, Natural Resources Defense Council. "Let's pull back the curtain to find the truth."
As Donald Trump's Energy Secretary, Perry's decision to send the unprecedented proposal to FERC has been highly controversial and recent media coverage has indicated that coal industry executives have wielded considerable input in DOE's decision-making process and called into question whether Perry is acting in good faith with other important energy stakeholders.
"The coal lobby's apparent role in shaping the Trump Administration's proposal raises serious doubts about its legality," said Kim Smaczniak, Clean Energy Staff Attorney, Earthjustice.  "It looks like Secretary Perry decided in advance to stack the deck in favor of dirty energy."
"The American people have every right to know how Secretary of Energy Rick Perry is making damaging decisions that threaten their health while increasing electricity costs," said EDF Attorney Michael Panfil. "The documents we're requesting will give Americans information they deserve about who was involved in a proposed multibillion dollar bailout for dirty, uneconomic coal plants that harm the health of their children and families."
Related Material:
Click Here for DOE FOIA Request
Click Here for FERC FOIA Request
About the Sierra Club
The Sierra Club is America's largest and most influential grassroots environmental organization, with more than 3 million members and supporters. In addition to helping people from all backgrounds explore nature and our outdoor heritage, the Sierra Club works to promote clean energy, safeguard the health of our communities, protect wildlife, and preserve our remaining wild places through grassroots activism, public education, lobbying, and legal action. For more information, visit www.sierraclub.org.
Source: www.sierraclub.org