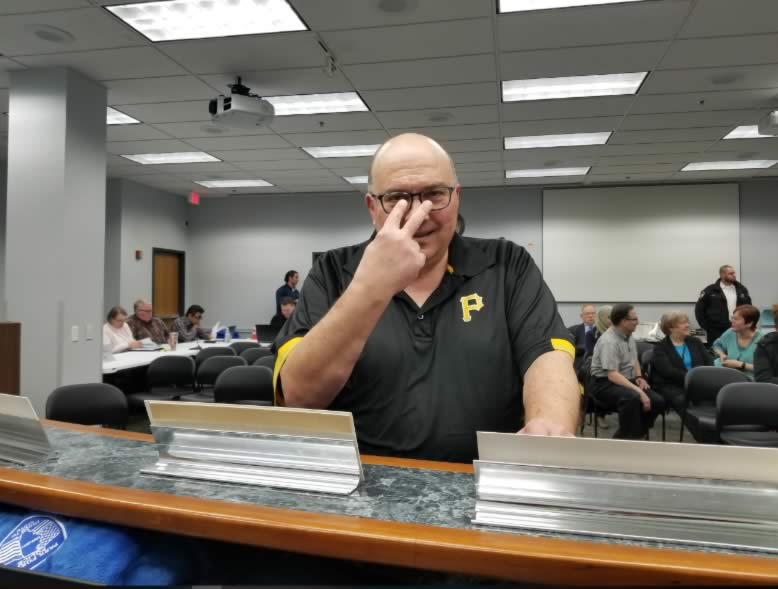 Park Forest, IL-(ENEWSPF)- In August, I interviewed a friend I hadn't spoken with in over 35 years. We graduated college together. I'm happily teaching, and Tim Angelotti has his MD PhD., currently an Associate Professor of Anesthesiology, Perioperative, and Pain Medicine (ICU) at the Stanford University Medical Center. Tim makes it clear at the beginning of our interview that he is not an expert on masks — he hasn't personally conducted studies on the wearing of masks and virus transmission — but he is worried about the possibility of a COVID-19 surge that would leave our hospitals full and our morgues overflowing. If you listen to the interview below, you'll find Dr. Angelotti very well versed, capable, and informative on what the medical community continues to see with respect to the transmission of COVID-19.
If you have friends or family in the medical profession, perhaps you've witnessed their tears as they reflect on and speak about SARS-CoV-2, the novel coronavirus currently plaguing our global community. While Dr. Angelotti doesn't show such emotion during our interview, his frustrations have been evident at times on social media with people not wearing masks, plus the "squandered" opportunities the Trump Administration had toward getting everyone onboard with simple precautions to slow or stop the spread of the virus. The latter he mentions in our interview.
And this is key: All we are talking about is asking people to observe simple hygiene. The medical community is asking us to wear masks and wash our hands.
That's it.
Wear a mask and wash your hands.
Imagine that: basic hygiene can save the world.
If you wear a mask, you mitigate your chances of shedding the virus and transmitting it to others if you have it. You also reduce your own chances of catching the virus from someone else.
Do you have COVID-19? Unless you've been tested, there's no way to know. You might be completely asymptomatic. I might have already had it (to my knowledge, I have not). You might have already had it. Children can catch it and spread it to others. Infants can catch it and spread it to others. At first, some experts said, with their reduced lung capacity, children and infants are unlikely to spread COVID-19. Until we learned that children and infants certainly can spread COVID-19 — even though they themselves might not suffer from its effects.
And then there's the issue of hospital admissions and morgues overflowing. We're heading there again.
Remember this? In April, the Cook County Medical Examiner's Office opened a surge center "to expand capacity and ease overcrowding at the hospital morgues."
This was a 66,000-square foot refrigerated warehouse will have the capacity to hold more than 2,000 decedents. The facility is located five miles from the Medical Examiner's Office.
Here's the surge center under construction. Remember, was built to hold our dead.
And that's one of the things that has people in the medical profession going home and crying with their spouses, children, or significant others. The "surge" not only affects morgues. Before that, the surge fills hospitals.
"The problem is it's not about death, it's not about the healthy people or the people that get very little illness from this," Dr. Angelotti told ENEWSPF in our August interview. "It's about the surge that can happen in a hospital setting when you have a whole bunch of people get infected.
"Our biggest fear, and that's what people don't appreciate, that if you want a hospital full of people who are full of COVID then keep doing what we're doing. Then all other medical care will go by the wayside until we get control of this."
"Do you want us to cancel elective surgeries again?" Dr. Angelotti asks.
But some people, too many people, in America won't wear masks.
"Government can't tell me what to do!"
"Government only exists by the consent of the governed, AND WE DO NOT CONSENT!" to paraphrase one Park Forest business owner who vowed to defy the latest mask mandates — a vow that was apparently retracted.
We can't explain to people why they should care about other people. We are far too along in this experiment called "civilization," and many, seemingly many so-called "people of faith," refuse to practice basic hygiene.
Like wearing masks.
Properly.
(Leaving your nose exposed while wearing a mask is similar to wearing pants and leaving your… Well, you figure it out. Some of our brothers and sisters don't seem to understand that they breathe in and out through their noses.)
So, please speak of mask wearing as a patriotic duty. Don't argue with people who won't wear masks. Tell your friends and family members on social media that wearing masks is patriotic!
Maybe that will help.
And we can only hope — should any of us or our stubborn friends need care in a hospital — we can only hope that there will be room.
Here's the full interview with Dr. Angelotti. Tim says a lot of good things.