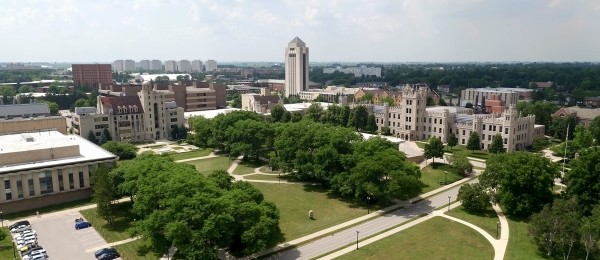 DeKALB, Ill.—(ENEWSPF)–June 21, 2017 – Northern Illinois University recently announced its spring 2017 Dean's List students. To earn this distinction, students must meet a minimum semester grade point average of 3.5 on a 4.0 scale in the College of Engineering and Engineering Technology or a minimum of 3.75 on a 4.0 scale in the colleges of Business, Education, Health and Human Sciences, Liberal Arts and Sciences, and Visual and Performing Arts.
Tiara Arrington, of Park Forest was named to the Dean's List. Tiara is majoring in Family Social Services and graduated from Rich East High School.
Northern Illinois University is a student-centered, nationally recognized public research university, with expertise that benefits its region and spans the globe in a wide variety of fields, including the sciences, humanities, arts, business, engineering, education, health and law. Through its main campus in DeKalb, Illinois, and education centers for students and working professionals in Chicago, Hoffman Estates, Naperville, Oregon and Rockford, NIU offers more than 100 courses of study while serving a diverse and international student body of about 19,000. The 17 NIU Huskie athletic teams compete in the Mid-American Conference at the highest NCAA Division I level. For more information, visit www.niu.edu.
Source: www.niu.edu