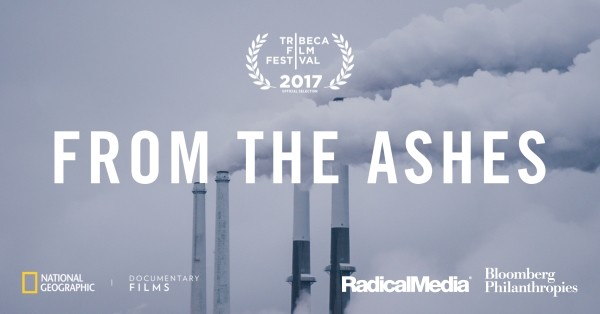 Park Forest, IL—(ENEWSPF)—June 17, 2017. The Unitarian Universalist Community Church (UUCC), 70 Sycamore Drive in Park Forest, will screen the documentary movie 'From the Ashes' on Friday, June 23 at 7 p.m.  A discussion will follow the film.
'From the Ashes' looks at Americans across the country as they wrestle with the legacy and future of the coal industry.  This film looks at what's at stake for our economy, health and climate.
Free coffee, tea, and popcorn.  Bring a snack to share if you wish. Optional donations greatly appreciated.
UUCC is located just east of Western Ave., and south of Steger Road.  For additional information, call 708-481-5993 or visit: www.uuccpf.org.
Source: www.uuccpf.org