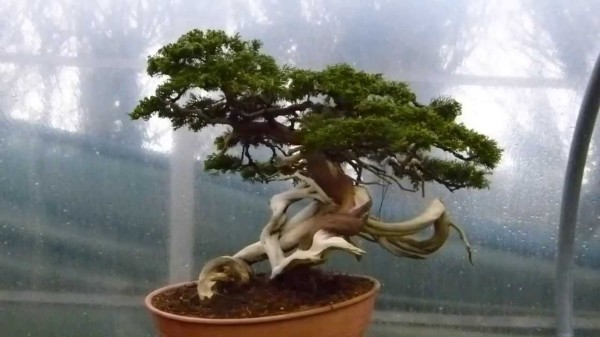 'CHICAGO HEIGHTS—(ENEWSPF)—June 20, 2017.  Union Street Gallery, 1527 Otto Boulevard in Chicago Heights, will host a lecture by James B. Keith entitled 'Bonsai in the Gallery.' The event will take place on Saturday, June 24 from 9 a.m. to noon and is free and open to the public.
About the Lecture
Traditionally considered to be a Japanese art form, bonsai is now practiced around the world. Encompassing both horticulture and traditional artistic principles of design, a bonsai is dynamic and ever changing as a living work of art. A work of art depicts oneself, but in the case of bonsai we cannot ignore nature. This presentation will discuss basic bonsai concepts including what bonsai is, a brief history, appropriate species for bonsai, tree design and styles, pruning, wiring, creating dead wood, tools, bonsai soil and potting, root pruning, watering, presentation and esthetics. Members of the audience are encouraged to participate in the decision-making process for the design of a tree during this demonstration and discussion.
James B. Keith
Past president and long-time board member of the Prairie State Bonsai Society, James Keith has been practicing the art of bonsai for over twenty years. Originally introduced to this art form by his late friend and neighbor, Tom Russell, who taught him to "see the bones of the tree", James has attended numerous workshops, trainings and courses with masters from around the world. James has appeared in several news programs to display trees from his collection and discuss the art of bonsai including ABC7 Chicago and WGN Channel 9 news.
For additional information, call 708-754-2601 or visit www.unionstreetgallery.org.
Source: www.unionstreetgallery.org