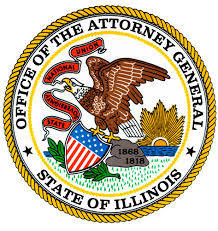 Chicago —(ENEWSPF)—July 7, 2017.  Attorney General Lisa Madigan today alerted Illinois residents to beware of an online scam that falsely claims consumers can receive funding under a settlement with the tobacco industry that is overseen by Madigan and attorneys general across the country.
Madigan's office is receiving an increase in calls from consumers who report receiving emails or seeing online advertisements touting consumers' ability to receive payments under the settlement. Madigan said the settlement does not provide consumer restitution and people should not respond to the solicitations.
"Individuals are not eligible to receive payments under the tobacco settlement, and advertisements stating otherwise are false," Madigan said. "Consumers should know that if an offer sounds too good to be true, it probably is. Feel free to contact my office if you have questions."
The Tobacco Master Settlement Agreement from 1998 settled fraud claims by Illinois and multiple states against tobacco companies that the companies intentionally marketed cigarettes to children and hid the damaging health effects posed by cigarettes. Payments under the MSA are made annually to the 46 states and territories involved in the lawsuit. Individuals cannot receive payments under the MSA.
The scammers are soliciting consumers to pay for a subscription to purportedly receive more details regarding how to receive payments from the settlement. In the end, however, all consumers end up receiving is information about bond purchases backed by MSA money. After subscribing, some consumers have reported that canceling these subscriptions is extremely difficult.
Consumers may report these email or online offers to Attorney General Madigan's office by visiting her website or by calling her Consumer Fraud Hotline:
1-800-386-5438 (Chicago)
1-800-243-0618 (Springfield)
1-800-243-0607 (Carbondale)
Source: www.illinoisattorneygeneral.gov