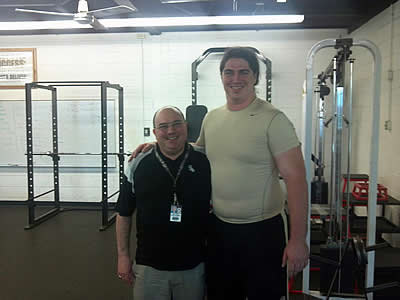 Park Forest, IL-(ENEWSPF)- First of all, thank you to all of you who subscribed to eNews Park Forest and trusting us to continue to provide local news for this wonderful community I love.
Your subscription shows that you value our service. From our exclusive reporting on community events and crime, our coverage of local government, our insight into the local business community, it tells me that you want essential local news that makes an impact — not just stories you can get on any other news website.
You Made This Difference Already, Dear Readers
And you made a difference, dear readers. We learned this weekend that it was only two days after this story posted on the new grocery store that the property owners, Matanky Realty, finally sent crews to repair lights in the parking lot for the plaza on South Orchard Drive.
You did that. Your phone calls and emails to the property owner made the difference.
And we thank you for that.
You Can Count On Us
You can continue to count on us for this kind of reporting as I am indeed working for you.
When adding a subscription service became an option, I spent the majority of 2017 studying local news websites across the U.S. and Europe with subscription services. I researched various options for adding a paywall. Investigated companies that offer these services.
I examined business models and studied what types of news readers would pay for and how they wanted it delivered.
I thought about what reader revenue would mean for us, and what new products and services, like new podcast or videos, I could offer our subscribers.
And, I agonized over the prospect of losing readers once we added our subscription service.
However, since our subscription service launched in late December and January, I've seen the number of subscribers continue to rise steadily. This must mean we're doing something right.
But I've also heard from some readers who have two common concerns.
1. Our subscribers see the value in our news but they're shy when it comes to sharing our stories on social media because they're afraid others won't like it when they're asked to subscribe to read.
2. They'd like to try us out before committing to an annual subscription.
To the first point, I say sharing our news with your friends who may or may not be subscribers is no different than going to your favorite restaurant, taking a photo of an amazing dish, posting it to social media, and then telling your friends "you gotta try this place."
To the second, we do offer an option where you can pay month-to-month, with no contract committing you to an entire year.
Either way, the most you'll be charged is $4.99 a month for full access to our reporting. Should you wish to save some dough and upgrade to an annual subscription, you can do that, too. Annual subscribers to eNews Park Forest pay for only 10 months, or $49.99, compared to monthly subscribers who pay $4.99 for 12 months.
This link and a link to our daily email newsletter also appear at the end of all of our stories.
Your support is vital to our mission of bringing you local news and is always appreciated.