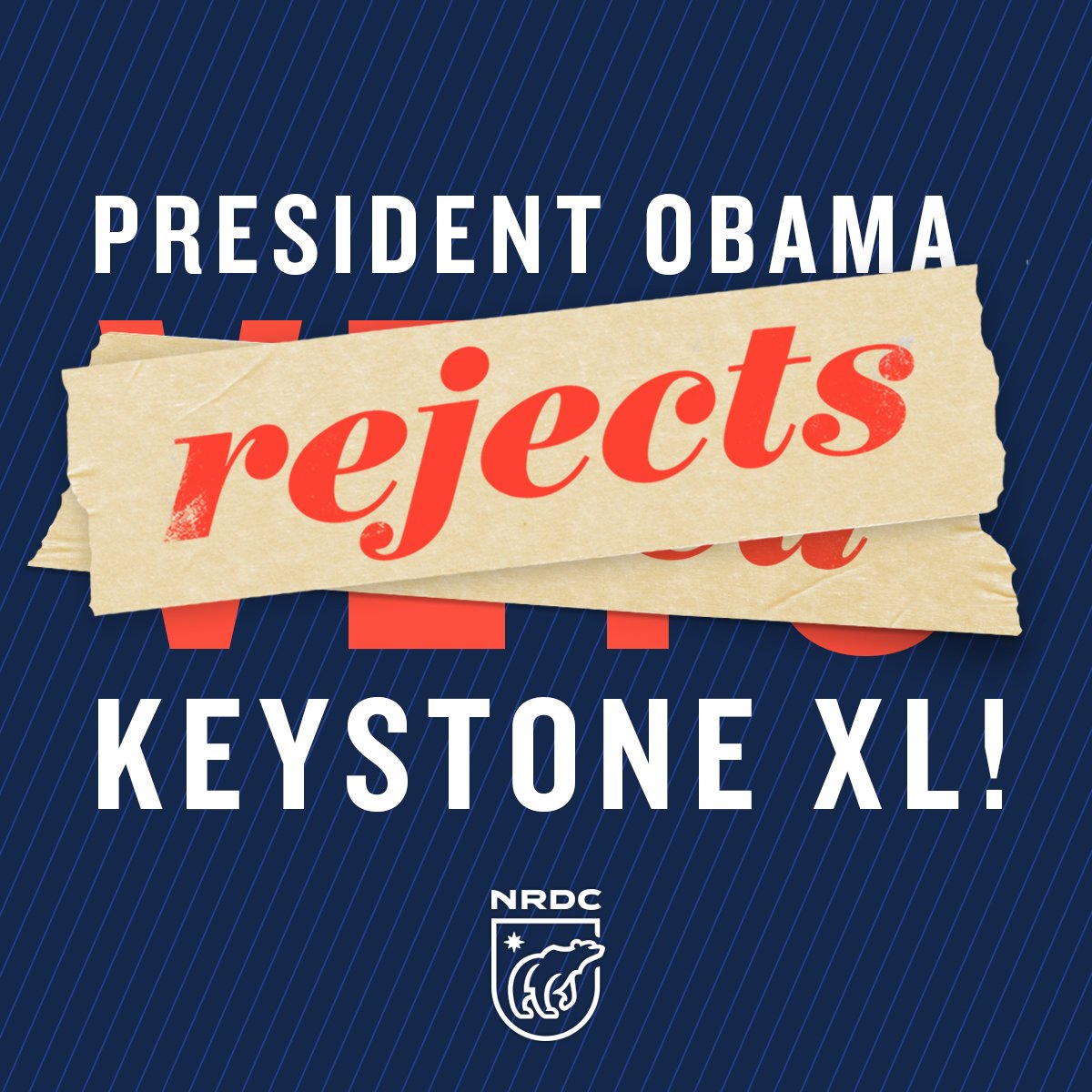 WASHINGTON–(ENEWSPF)–November 6, 2015 – President Obama today rejected the proposed Keystone XL tar sands pipeline — for all the right reasons.
The following is a statement by Rhea Suh, president of the Natural Resources Defense Council:
"This represents a courageous leap forward in the climate fight. Rejecting the Keystone XL tar sands pipeline is right for our nation, for our children and for our planet. It would have locked in, for a generation or more, massive development of among the dirtiest fuels on the planet – posing a serious threat to our air, land water, and climate. The proposal, pushed largely by the fossil fuel industry, was a recipe for disaster. In no way was the pipeline in America's national interest.
"Dangerous climate change is the central environmental challenge of our time, and it's time for everyone to step up now and meet that challenge."
The Natural Resources Defense Council (NRDC) is an international nonprofit environmental organization with more than 2 million members and online activists. Since 1970, our lawyers, scientists, and other environmental specialists have worked to protect the world's natural resources, public health, and the environment. NRDC has offices in New York City, Washington, D.C., Los Angeles, San Francisco, Chicago, Bozeman, MT, and Beijing. Visit us at www.nrdc.org and follow us on Twitter @NRDC.
Source: www.nrdc.org
Related Articles:
Secretary of State Kerry on the Keystone XL Pipeline Permit Determination, Nov. 6, 2015
Obama Administration Rejects Keystone XL Tar Sands Pipeline