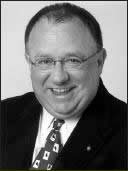 Commentary
By John A. Ostenburg
A dockworkers strike in Puerto Limon, Costa Rica, on October 21 resulted in a tour ship of the Holland America line not being allowed to dock or disembark any of its passengers for sightseeing visits.
Although officials of the cruise line – including both the captain and his on-ship staff and executives at the line's Seattle office – made attempts to negotiate with government authorities to allow the ship to engage in its pre-scheduled stop to the port, no solution was found. The ship's captain announced to the passengers that government officials feared for the safety of any persons who might attempt to cross the strikers' picket line, and that they also feared for the security of the ship itself if it were allowed to dock. In fact, they refused for the ship even to remain anchored in the bay adjacent to the Puerto Limon pier.
As a union official who was on board the ms Zuiderdam, I found myself siding with the striking workers. After all, they have been engaged in a major labor dispute for quite some time now as the government of Costa Rica has attempted to privatize the docking operations. The workers fear that they would lose salary and major benefits if that were to happen, especially since that's already been the case in one other Central America port. They also are seeking an adequate wage that will provide some level of security in the future, given the tendency by management to find private alternatives for handing the work that the strikers normally perform.
Of course, it wasn't just the cruise ship that was prevented from docking. The striking workers also made sure that cargo vessels were allowed neither to be loaded with materials to be shipped out or to be unloaded with items that were coming into the country. Dockworkers themselves traditionally perform the work of removing items from cargo ships. Colleagues who secure the ship's anchoring ropes to the pier refused to cross the picket line to dock the Holland America vessel.
Strikes are one of the few ways that workers have to actually flex their muscles. By not allowing ships to dock, the strikers were sending a strong message to their bosses: "If you want the commerce that comes from these ships visiting our harbors, you need to provide for the security of your employees who make those stops possible." It's the same message that strikers give to management when other labor disputes reach the highpoint of a work stoppage: "If we're going to do the work, you must honor our demands."
I can't say, however, that many of my fellow passengers on the 10-day cruise from Ft. Lauderdale to the Panama Canal and back – with various scheduled stops along the way, including the one to Puerto Limon – were as understanding of the workers' plight as was I. Grumbling was commonplace aboard the ship, as angry Americans (a handful of passengers were from other countries too, but I didn't hear any of them complaining the way the U.S. citizens did) insisted that the strikers were doing harm to themselves because keeping the ship out of harbor meant the loss of thousands and thousands of tourists' dollars.
I was particularly taken by the outrage expressed by one older gentleman who was wearing a tee-shirt adorned with the image of a cross and some words of scripture. He told everyone within hearing distance in the elevator we all were riding that the workers were selfish and should give more consideration to all the people they were inconveniencing by their work stoppage.
Well, excuse me, Mr. Christian, but when I was a Catholic seminarian some years ago, I remember reading a passage from the Holy Bible that said the worker deserves his wage. Does your Bible say something different?
In many regards, life in Costa Rica seems to be pleasant enough. For example, the country has no standing army and universal health care is available to all. Nonetheless, conditions for workers are not all rosy. At the same time the dockworkers were striking in Puerto Limon, school teachers and taxi drivers also were on strike. Costa Rica is a rather small country to have so much worker unrest. Obviously, workers are less than happy with the conditions under which they labor.
It's not easy for most Americans to accept the reality that workers in many countries – especially in Central America and South America – truly are victimized by their employers. The International Labor Communications Association, for example, regularly issues news reports about beatings and killings of labor leaders in those countries as thugs engaged by powerful management bosses use brutal intimidation to force employees to accept low-paying jobs, long work hours, and meager benefits.
Sadly, many of the financial figures behind the companies that engage in those tactics are Americans who are driven by a desire for wider and wider profit margins on their investments. They argue that they are giving work to people who otherwise would be unemployed. As such, in their minds, they are justified to be paying the workers so little, because even a little is better than nothing at all.
Members of American labor unions need to show support for their brothers and sisters in countries where workers are not treated so well. They need to educate themselves about the conditions faced by workers in countries such as Costa Rica, and then they need to raise their voices in angry protest over the inequality from which unionists in other countries suffer. Certainly workers don't deserve the majority of the revenue resulting from various business enterprises, but they do deserve their fair share.
Workers must support one another, no matter what the setting may be. Solidarity for all must mean for ALL in order to be more than just an empty slogan.
John A. Ostenburg is mayor of Park Forest, Illinois, and formerly served in the Illinois House of Representatives. He is the chief of staff for the Chicago Teachers Union. E-mail him at [email protected]. This article is from his blog The Outpost Observer, Copyright © 2009 John Ostenburg, used with permission.