Commentary by Gary Kopycinski
Park Forest, IL-(ENEWSPF)- Police and Fire personnel in Park Forest have made great strides in reaching out to the public through social media. They have also worked to maintain a positive relationship overall with the public, not only through online outreach but in a personal way, when they respond to incidents throughout the town.
This is no small task given the reputation police in other areas have, with some of the most troubling incidents making Chicago and national media.
Through the years, reporting for this publication, I have heard from people who claimed to know what the police are "really like." "I used to work for the police," (in another jurisdiction, mind you) I recall one person saying years ago. "I know."
Who "they" are and what "they" do changes day-to-day, year-to-year. I can't make claims of what "the police" are like. I can only report what happens. And my impressions as a white man are certainly different from those of People of Color — some People of Color. I must not make the mistake of speaking of any group of people as one homogeneous group.
What can I speak to? I can only relay the experiences of others.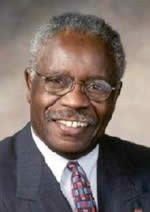 I recall one former Village Trustee Robert Furnace telling of an encounter he had with police in Naperville. Bob, who died suddenly on September 6, 2002, used to tell of a day when he was at work in Naperville, pulled over by a Naperville police officer. The officer asked Mr. Furnace, "Is this your truck?" "My name's on the license plate, isn't it?" Bob asked the officer.
Bob's license plate said, simply, "FURNACE."
Bob recalled that the officer, who was white, was not pleased with Bob's response.
We have come to expect something different from our police over the years.
Our police and fire personnel train to deescalate potentially violent situations. No person, no department, is perfect. But that child reaching for that officer — that's the kind of relationship that has taken decades for our police and fire to build.
Years of going into the local grade schools and Rich East. Years of giving away bicycles every month. Years of stopping to chat with kids on the streets. Years and years of PAAC. Years of working with juveniles charged with offenses to keep them from entering "the system," working to help them find another way.
All that having been said, I found a simple image released by police this week especially moving. The picture, pixellated and gravelly, shows a child's hand in the hand of an adult. According to police, the hand was that of a "small child" who ran toward an officer when police responded to a home to investigate a domestic battery incident.
The child ran toward the officer, "gave him a big hug and a high five," according to a post by police on social media.
Here's how police tell of that encounter last Saturday, posted November 24:
Last night, Park Forest Police Officers responded to a home to investigate a domestic battery. Upon arrival, a responding officer was met by a small child that ran toward him, gave him a big hug and a high five. The shown image is a snapshot from the officer's body-worn camera that shows the child reaching out to the officer.

That is the response we want from children who are scared and in need. We don't want children to fear the police, we want them to run to us for help. Don't tell children the police are going to arrest them if they misbehave. Instead, teach them to run to us for protection, and we'll do our part to make sure they're safe.

Last but not least, we want to provide a valuable resource for victims of domestic violence. We always encourage victims to report the abuse to police, but we know that doesn't always happen. The Illinois Domestic Violence Helpline can be reached at 1-877-863-6338 and offers an extensive list of services. The helpline is free, confidential, multilingual, and open 24/7.

Park Forest Police on Facebook
So, when we saw this photograph today from police, we wanted to say "Thanks!" right back:
Thanks also to our residents, those who have worked through the years to ensure that ethics and trustworthiness are part of who we are. Thanks especially to the current and former members of our Police and Fire Commission. They operate independently of politics, and we are better for it. The members of our police and fire departments have the benefit of serving in a community where they are hired based on what they know, not who they know.
Thanks to those decades ago who formed our Human Relations Commission, formed to address concerns long ago — and as they continue to arise.
Thanks to all.
And thanks so much to that little one who had the courage last week to reach for an officer and offer that "high five."