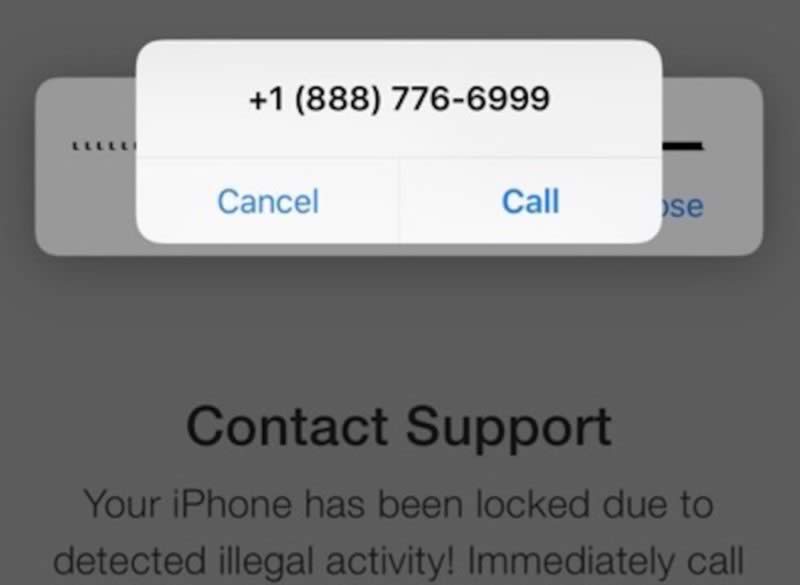 BLOGGING FOR YOU-(ENEWSPF)- Hey, folks, beware of a phishing scam targeting iOS users: iPhones, iPads, etc. According to ArsTechnica.com, the "scam website launched phone call, connected victims to 'Lance Roger at Apple Care.'" Yes, it will trigger your device to make a phone call.
Here's what Ars Technica has to say:
India-based tech support scams have taken a new turn, using phishing emails targeting Apple users to push them to a fake Apple website. This phishing attack also comes with a twist—it pops up a system dialog box to start a phone call. The intricacy of the phish and the formatting of the webpage could convince some users that their phone has been "locked for illegal activity" by Apple, luring users into soon clicking to complete the call.

Scammers are following the money. As more people use mobile devices as their primary or sole way of connecting to the Internet, phishing attacks and other scams have increasingly targeted mobile users. And since so much of people's lives are tied to mobile devices, they're particularly attractive targets for scammers and fraudsters.

"People are just more distracted when they're using their mobile device and trust it more," said Jeremy Richards, a threat intelligence researcher at the mobile security service provider Lookout. As a result, he said, phishing attacks against mobile devices have a higher likelihood of succeeding.
Read more about this here so you don't get taken in.