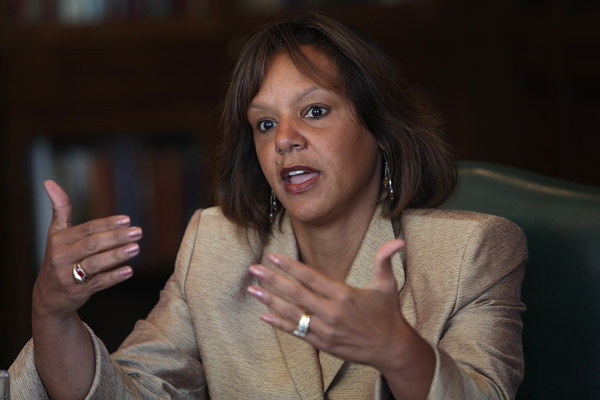 Park Forest, IL-(ENEWSPF)- Congresswoman Robin Kelly noted in a social media post this past weekend's #GunViolence in Chicago that left seven dead, 39 wounded:
Since late Friday afternoon, seven people were killed and 39 wounded in weekend #gunviolence across Chicago, doubling the number of people shot over the previous weekend.

I am once again asking and pleading with my GOP House colleagues "to stand with me against the rampant plague of gun violence spreading across the Chicagoland area and our nation." I am "heartbroken" by these senseless and preventable tragedies. It's time for Congress to act.

Let us not become numb or indifferent to this "routine" violence every weekend and every night in the streets of Chicago and cities across America? It is time to stand up for #GunSense. Please join me.#NeverAgain Not. One. More.
Her post linked with a report from the Chicago Sun-Times:
Seven people were killed and 39 were wounded in weekend shootings across Chicago, doubling the number of people shot over the previous weekend.

Gun violence over the weekend, which began 5 p.m. Friday and ended 5 a.m. Monday, left one person shot Friday, 21 people shot Saturday, 16 on Sunday, and six people shot Monday morning.

A mass shooting Saturday night left one person dead and six others wounded on the West Side. About 9:40 p.m., seven men were gathered at a park bench in the 3100 block of West Fulton when several people approached them and opened fire, Chicago Police said.
Are we to dismiss her because she's a Democrat? Will someone come along and try to poison the well, let loose with an ad hominem about the Congresswoman, or perhaps this writer, this publication?
Or could it be the truth that the liberal interpretations of our Second Amendment have gone too far? Must the Second Amendment permit everything that the courts have allowed? How many mass shootings will it take until we reign in the wild, anything-goes interpretations of the Second Amendment?
I am not suggesting that we get rid of the Second Amendment.  But the #GunViolence must end.
We need more than "tougher laws." We must do more than "enforce current laws."
The current laws are too lax, too liberal.
So, here I am calling for some common sense conservativism: let's work toward a more conservative interpretation of the Second Amendment, one that does not permit the proliferation of arms in the hands of virtually anyone.
This violence can end.
This violence must end.