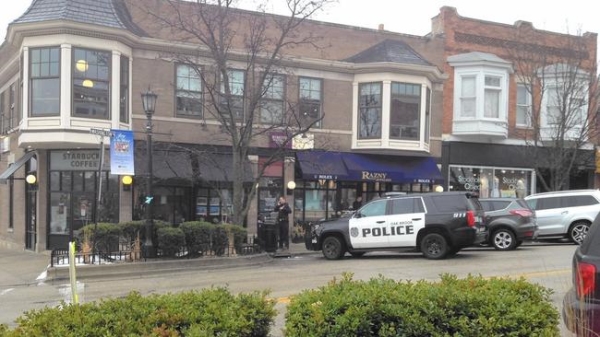 CHICAGO —(ENEWSPF)—March 26, 2018
By: Rosemary Piser
A federal grand jury has indicted three men on robbery and weapons offenses for allegedly stealing expensive watches and jewelry at gunpoint from Razny Jewelers, 37 South Washington Street in Hinsdale.
According to the indictment, the robbers brandished firearms during the burglary on March 17, 2017 and took more than $200,000 in merchandise, including watches by luxury brands Frederique Constant, Patek Phillipe, and Tudor.  They allegedly sold or disposed of some of the stolen items in the Chicago area and Atlanta, Georgia.
The indictment was returned Thursday in U.S. District Court in Chicago charging the three with robbery and robbery conspiracy; transportation of stolen goods; and using, carrying and brandishing firearms during a crime of violence.  Charged were:
Tobias Diggs, 24, of Chicago,
Marvon Hamberlin, 39, of Chicago, and
Joshua McClellan, 29, of Oak Lawn.
According to the charges, the defendants allegedly conducted surveillance of the store in advance of the robbery.  They brought hoods, masks and other items to the store to conceal their identities.  The robbers used actual and threatened force against store employees to take the watches and jewelry, before escaping in a Lexus sport-utility vehicle.
McClellan was arrested Friday, and he pleaded not guilty at a Friday afternoon arraignment before U.S. Magistrate Judge Sidney I. Schenkier.  A detention hearing is set for Tuesday at 11:45 a.m. before Judge Schenkier.
Diggs is currently in state custody in DuPage County.  His arraignment on the federal charges has not yet been scheduled.
Hamberlin is not in custody, and a warrant has been issued for his arrest.
The charge of using and brandishing a firearm carries a maximum sentence of life in prison.  The conspiracy and robbery counts each carry maximum sentences of 20 years in prison.  Transportation of stolen goods is punishable by up to ten years.
The public is reminded that an indictment is not evidence of guilt.  The defendants are presumed innocent and entitled to a fair trial at which the government has the burden of proving guilt beyond a reasonable doubt.  If convicted, the Court must impose a reasonable sentence under federal statutes and the advisory U.S. Sentencing Guidelines.
Source: www.justice.gov