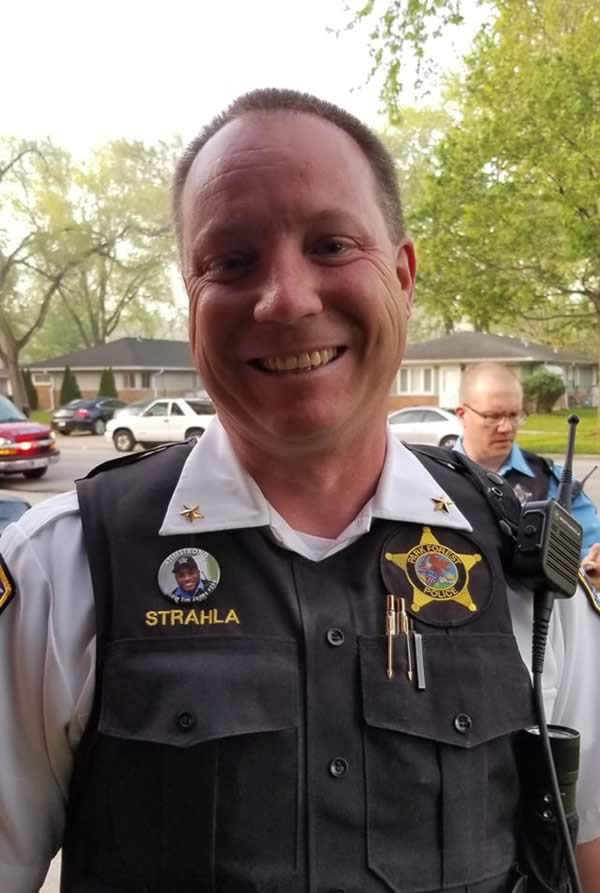 Park Forest, IL-(ENEWSPF)- These police reports include arrests through July 16, 2019. Charges for those arrested include resisting a peace officer, violation of an order of protection, and driving under the influence of alcohol.
Providing more details than readers will find in any other police beat reports, we invite readers to subscribe to get the whole story, every day.
eNews Park Forest has always published addresses of those arrested and will continue to do so. 5 ILCS 140/2.15 states that the governmental body (for these reports, the Police Department), shall release information on those who have been charged, including their name, age, and address. This information is necessary to ensure the proper identity of those arrested.
An arrest does not mean that a person is guilty. All those arrested are presumed innocent until proven guilty. It is the policy of eNews Park Forest to not remove items in the public record from publication. If your name is listed in the police reports, we will only add information relevant to the final disposition of the case at hand, e.g. "Mr. Smith was subsequently acquitted," "Mr. Smith entered a guilty plea," or "All charges against Mr. Smith were subsequently dropped." We will do so upon receiving and verifying proof of such disposition.
Persons wishing to leave anonymous information on any criminal matters including narcotics or gang activity are encouraged to call the Park Forest Police Department Investigations Division at (708) 748-1309.
eNews Park Forest reports this information because the public in the United States has the right to know.  When that information is withheld or under-reported, it leaves questions.  We also want to show the work that the police force does every day that is not reported.  Police in Park Forest respond to thousands of calls per year, the vast majority of which do not end up with arrests.  Whether it's conducting a routine investigation, pulling over a drunk driver, or responding to a possible theft at a store, the work of the police officer deserves acknowledgment by the public.
Violation of an Order of Protection
Welborn R. Williams, 55, 2005 S. 24th St., Broadview, IL, was arrested on July 13 and charged with violation of an order of protection after police were dispatched at 2:23 AM to a residence in the 3300 block of Western Avenue to investigate a report of a domestic dispute.
Police took Mr. Williams into custody and held him in a cell pending transfer to Markham Courthouse for a bond hearing, according to the report.
Resisting a Peace Officer
Bernetta F. Dodd, 37, 486 W. 17th St., Chicago Heights, was arrested on July 14 and charged with resisting a peace officer by fleeing after police were dispatched to a residence in the 100 block of Hemlock Street to investigate a report of a domestic dispute. Ms. Dodd was advised to not return to that residence or she would be arrested, according to police.
DUI
Nemon L. Smith, 38, 14644 Wabash Ave., Dolton, was arrested on July 14 and charged with driving while under the influence of alcohol, improper parking on a roadway, and illegal possession of an open alcohol container.
Police responded to the intersection of Orchard Drive and Lakewood Boulevard at 3:14 AM on July 14 where a driver was asleep, parked in the roadway. Mr. Smith was the driver and sole occupant of the vehicle, according to the report.
An officer asked Mr. Smith, "How's it going?" Mr. Smith allegedly responded using slurred speech, according to police, "making it impossible to understand him," the report said.
Police performed Standardized Field Sobriety Tests from a Secretary of State Police Field Sobriety Instructions booklet. After administering the tests, officers placed Mr. Smith under arrest under suspicion that he showed "clear signs of driving while over the legal blood alcohol limit," according to the report.
His vehicle was seized and towed.
Prior to that, during the inventory of Mr. Smith's vehicle, police located an open bottle of Cognac which was half empty, according to police.