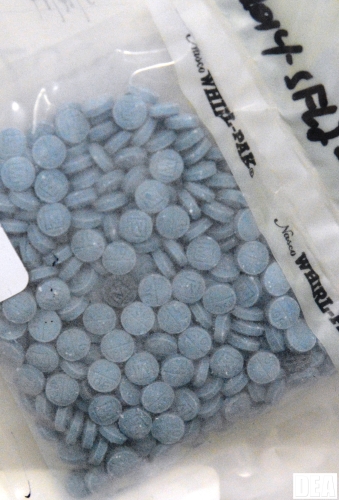 CHICAGO —(ENEWSPF)—June 18, 2018
By: Rosemary Piser
Javier Gonzalez-Loza, 40, was arrested for allegedly selling a kilogram of fentanyl to an undercover law enforcement agent near Midway Airport in Chicago.
According to the criminal complaint, Gonzalez-Loza allegedly sold the fentanyl for $40,000 during a February 2018 meeting in an alley in the 5600 block of South Kilbourn Avenue in Chicago.  Unbeknownst to Gonzalez-Loza, the purported buyer was an undercover law enforcement agent.
A confidential source cooperating with law enforcement notified authorities about Gonzalez-Loza's alleged drug dealing.  An undercover agent began communicating with Gonzalez-Loza, and some of their conversations were surreptitiously recorded.
In January 2018, Gonzalez-Loza provided the undercover officer with "sample" quantities of heroin and fentanyl, the complaint states.  The meetings at which Gonzalez-Loza supplied these samples occurred in a grocery store parking lot near West 59th Street and South Pulaski Road in Chicago, the complaint states.  After those meetings, the undercover agent and Gonzalez-Loza arranged for the larger deal the following month, at which Gonzalez-Loza distributed approximately 998.7 grams of fentanyl, as stated in the complaint.
Gonzalez-Loza was charged with one count of distribution of a controlled substance.  The drug distribution charge is punishable by a mandatory minimum sentence of ten years in prison and a maximum sentence of life in prison.  If convicted, the Court must impose a reasonable sentence under federal statutes and the advisory U.S. Sentencing Guidelines.
Gonzalez-Loza had been deported to Mexico from the United States in 2013 after a prior criminal conviction, but was residing in Chicago at the time of the alleged drug deal, according to the complaint.
The public is reminded that a complaint is not evidence of guilt.  The defendant is presumed innocent and entitled to a fair trial at which the government has the burden of proving guilt beyond a reasonable doubt.
Related Material:
Download Gonzalez-Loza complaint
Source: www.justice.gov