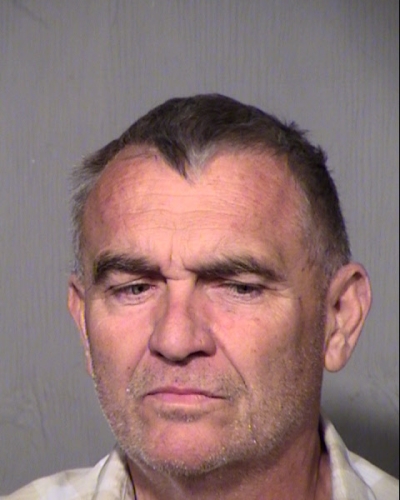 CHICAGO—(ENEWSPF)—May 1, 2018
By: Rosemary Piser
Donald T. Barclay, 56, was charged in Cook County Circuit Court with running a large-scale theft scam through his car dealership and defrauding area residents and lenders of more than $1.5 million
Barclay, who now resides in Scottsdale, Arizona, was charged with:
One count of Identity theft over $100,000, a Class X felony;
One count of theft by deception over $1 million, a Class X felony;
One count of theft by unauthorized control over $1 million, a Class X felony;
Three counts of theft over $500,000, non-probationable Class 1 felonies;
One count of theft by deception over $100,000, a Class 1 felony; and
Two counts of wire fraud, a Class 3 felony.
Following the receipt of at least 16 consumer complaints from Attorney General Lisa Madigan's Consumer Fraud Bureau against Barclay, the former sole manager of Integrity of Chicago LLC, an investigation was launched in February 2017.  Consumers were allegedly defrauded when Barclay failed to pay off their traded-in vehicle balances, leaving them with two loan balances in addition to hurting their credit scores. According to Madigan, Barclay's scam also targeted three lenders, including BMW Financial Services, Gateway One Lending & Finance and Wells Fargo Dealer Services, which funded loans to the 16 consumers based on Integrity's promise to payoff trade-in vehicle balances. This portion of Barclay's scheme resulted in a loss exposure of over $500,000.
Barclay's deception also allegedly targeted lender NextGear Capital Inc., which funded Barclay's purchase of the vehicles listed on Integrity's retail inventory floor plan. Beginning in late 2015 and continuing through May 2016, Barclay sold these vehicles before "flooring" them – essentially selling the vehicle and receiving a payment from a consumer's purchase before requesting NextGear finance his purchase of the same vehicle, which was no longer in his inventory. This scam allowed Barclay to pocket the proceeds of the sale twice – from the consumer's lender and then from NextGear's financing. Additionally, in response to inventory audits, which were routinely conducted by NextGear, Barclay falsely represented that certain vehicles were still in inventory and provided forged Bills of Sales that falsely reflected incorrect sales dates of the vehicles. This portion of Barclay's scheme resulted in a loss of more than $1 million to NextGear.
While Madigan's office was able to help a number of consumers pay off a portion of their original loans through the Illinois Dealer Recovery Trust Fund, Barclay made a host of misrepresentations to consumers and lenders in an elaborate scheme to line his own pockets.
Attorney General Madigan said, "The defendant deceived, cheated and stole over a $1 million from people and businesses who trusted him. I am committed to ensuring this is the end of the defendant's scheme that has hurt many people and businesses."
Barclay's next court appearance is June 13 before Cook County Judge Stanley Sacks. The public is reminded that the defendant is presumed innocent until proven guilty in a court of law.
Source: www.illinoisattorneygeneral.gov