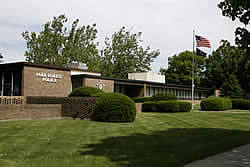 Park Forest, IL–(ENEWSPF)–Editor's Note: We continue our reporting on news from police reports. Besides covering the many stories from around Park Forest that otherwise might go unnoticed, we want to bring more complete coverage of police reports than is reported by other local media.
An arrest does not mean that a person is guilty. All those arrested are presumed innocent until proven guilty. It is the policy of eNews Park Forest to not remove items in the public record from publication. If your name is listed in the police reports, we will only add information relevant to the final disposition of the case at hand, e.g. "Mr. Smith was subsequently acquitted," "Mr. Smith entered a guilty plea," or "All charges against Mr. Smith were subsequently dropped." We will do so upon receiving and verifying proof of such disposition.
Persons wishing to leave anonymous information on any criminal matters including narcotics or gang activity are encouraged to call 708-748-1309 and leave a message on Detective Beilke's voice mail.
Marvin K. Drummond, 24, 17624 Larkin Lane, Country Club Hills, was arrested on October 6 and charged with possession of cannabis and issued a municipal citation charging speeding over the statutory limit when an officer traveling northbound on Western Avenue at Indianwood Boulevard observed the vehicle Drummond was driving traveling in excess of the posted speed limit, 55 mph in a 35 mph zone, according to police.
Police were dispatched to the Park Forest Police Department on October 7 in reference to a report of a violation of an order of protection. Police have suspect information and continue to investigate.
Five juveniles, all aged 12 or 13, were arrested on October 7 and charged with trespassing when police were dispatched to a residence in the 300 block of Minocqua Street to investigate a report of criminal trespass to land/residence. According to police, the juveniles had entered a house that was in foreclosure allegedly at the invitation of a former juvenile resident at that house.
A teenager was arrested on October 7 and charged with battery when police were dispatched to Park Forest Academy, 375 Oswego St., to investigate a report of battery.
The license plate of a motorcycle was reported lost or stolen from the 400 block of Hamlin Street on October 8.
Michael V. Nesbitt, 26, 22129 Churchill Dr., Richton Park, was arrested on October 7 and charged with felony possession of marijuana, misdemeanor resisting a peace officer, and a citation charging failure to signal when required when an officer on patrol observed the vehicle Nesbitt was driving allegedly turn from Lakewood Boulevard onto Wildwood Drive without signaling when required.
A Smith & Wesson .357 magnum blue steel revolver valued at $450, and a Smith & Wesson .38 caliber chrome revolver with a wooden handle valued at $450 were reported stolen from a residence in the 300 block of Blackhawk Drive on October 8. A beige Surefire lockbox valued at $100 was also reported stolen.