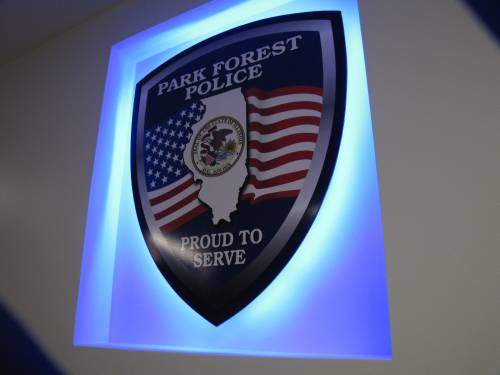 Park Forest, IL-(ENEWSPF)- Police arrested a Chicago man following an investigation into a shooting incident that happened on Indianwood Boulevard Thursday.
Police found the suspect on the lawn of the residence where they were called. He had a gunshot wounds to a leg.
Clinton Brown, age 44 of Chicago, has been charged with two counts of attempted murder and two counts of home invasion by the Office of the Cook County State's Attorney following investigation by the Park Forest Police Department. police said in a statement Friday.
On Thursday, November 2, 2017 at approximately noon, Park Forest Police responded to a home on the 200 block of Indianwood Boulevard in reference a call of shots fired. Upon arrival officers found Brown lying outside of the house with gunshot wounds to a leg.
Responding officers provided medical aid until paramedics arrived.
Upon investigation, police learned that Brown had allegedly come to the residence to confront a former girlfriend. The investigation revealed that Brown allegedly forced entry into the home and allegedly fired multiple rounds from a gun, according to police. 
A person inside of the home returned fire in self-defense, striking Brown, according to police.
No one else inside of the home was injured, and no one lawfully inside of the home will be criminally charged, according to police.
Brown remains in the hospital in police custody. No photo of Brown is immediately available as booking will take place at a later time.
"All defendants benefit from a presumption of innocence until proven guilty in a court of law," police concluded in the statement.
Related: Man Shot On Indianwood Thursday