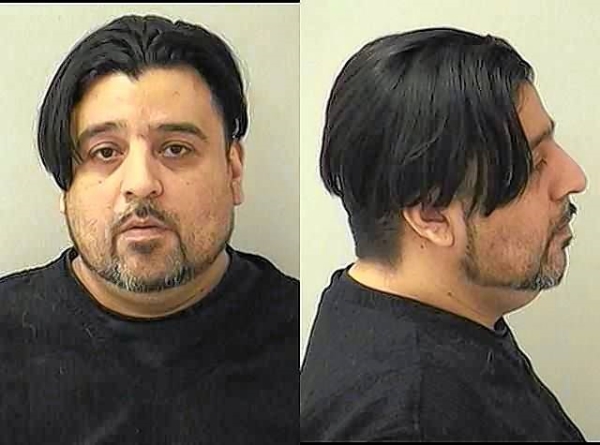 Chicago —(ENEWSPF)—January 2, 2018
By: Rosemary Piser
Attorney General Lisa Madigan announced today that Santos Reyna, 42, of Pingree Grove, Ill., was charged in Kane County Circuit Court with 10 counts of possession of child pornography and two counts of dissemination of child pornography. The possession charges are Class 2 felonies punishable by three to seven years in prison and dissemination charges Class X felonies punishable by six to 30 years in prison. Reyna's bond was set at $400,000.
At today's announcement, Attorney General Madigan said, "Child pornography is a reprehensible crime that re-victimizes children and their families each time an image is viewed or shared. We will continue to track down and prosecute the individuals who trade these horrendous images."
According to the police report, Madigan's investigators, with the assistance of the Pingree Grove Police Department and the Kane County State's Attorney's Office, conducted a search of a residence on Thursday in the 1900 block of Peninsula Court in Pingree Grove and arrested Reyna after evidence of alleged child pornography was discovered.
"The exploitation of children has no place in our community. I appreciate Attorney General Madigan's efforts to work with us to identify and hold accountable those who prey on young children," said McMahon.
"Partnerships with the Attorney General's Office and the Internet Crimes Against Children Task Force are important tools that help us protect our community from individuals who prey upon children," Pingree Grove Police Chief Shawn Beane said.
The public is reminded that the defendant is presumed innocent until proven guilty in a court of law.
This arrest is part of Attorney General Madigan's work to investigate and prosecute child pornographers in Illinois. Madigan's office, with a grant from the U.S. Department of Justice, runs the Illinois Internet Crimes Against Children (ICAC) Task Force that investigates child exploitation crimes and trains law enforcement agencies. Since 2006, Madigan's ICAC task force has been involved in more than 1,400 arrests of sexual predators. The task force has also provided internet safety training and education to more than 584,000 parents, teachers and students and more than 23,000 law enforcement professionals.
Source: www.illinoisattorneygeneral.gov