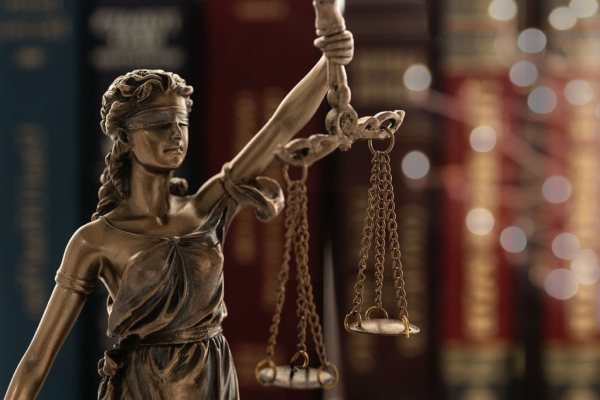 Indianapolis, IN-(ENEWSPF)- United States Attorney Josh Minkler announced January 31 that Elijah Vines, 27, was convicted on January 28, 2019 following a trial by jury for charges involving the sex trafficking of a minor child, transportation of that child across state lines for the purpose of trafficking her, as well as involvement in an organization that promoted the prostitution of other women. Vines is a lifetime resident of Indianapolis, Indiana.
"Vines coerced a vulnerable minor child into performing sex acts for money. In short, he profited through the exploitation of a child," said United States Attorney Minkler. "Holding this predator and others like him responsible took stalwart determination and cooperation of federal, state and local law enforcement. But it also involved community citizens standing up and proactively holding the line on behalf of our children. We cannot do it alone, and this case demonstrates again the resolve and fortitude of American citizens."
In April 2018, the Justice Department seized Backpage.com and shutdown the website, which had become well known to law enforcement as a website that advertised commercial sex.
According to the criminal complaint, Elijah Vines trafficked Minor Victim 1 in Indianapolis motels in September 2016 after transporting her from Ohio to Indiana. Evidence at trial revealed that Vines took suggestive photographs of the child in clothing that he purchased for her. Vines used his account on Backpage.com to post advertisements for the child, offering her for sale. Vines's iCloud account showed the emailed responses by a number of men who sought to have sexual contact with the child in exchange for money.
The case came to the attention of law enforcement when the child was recovered on October 6, 2016 and treated at Riley Hospital for Children. This case was a joint investigation involving the Indianapolis Metropolitan Police Department's Vice and Human Trafficking Unit as well as the FBI. The Indiana State Police provided computer forensics assistance, and Dr. Tara Harris of Riley Hospital for Children testified as an expert in Child Abuse Pediatrics.
"Human Trafficking is about money, plain and simple. Mr. Vines preyed upon a vulnerable child and used her as a commodity to fulfill his own greed. It is one of our fundamental responsibilities to protect the most vulnerable in our society and we are pleased that justice was served for this victim," said Grant Mendenhall, Special Agent in Charge of the FBI's Indianapolis Division. "The FBI is proud of the work our agents and our law enforcement partners conduct each and every day to protect the children of our communities."
"Keeping Indianapolis residents safe means building strong connections in our neighborhoods and removing the most dangerous offenders from our community. And that's exactly what the men and women of IMPD who serve our city each day remain focused on," said IMPD Chief Bryan Roach. "When our resources are coordinated along with our federal, state, and local law enforcement partners through collaborative efforts like this investigation, the Indianapolis community benefits."
"Sex trafficking continues to be a crime in our community, often victimizing young people lured into a dangerous life under someone else's control. The intentional and vigorous prosecution of traffickers in our state and federal courts is intended to send a clear message that we will not tolerate this crime," Marion County Prosecutor Terry Curry added. "Increasing education and public awareness are critical components in fulfilling our shared commitment to restore safety for sex trafficking victims and seek justice on their behalf."
According to Assistant United States Attorneys Kristina M. Korobov and Lawrence Hilton, who prosecuted this case for the government, Vines faces up to a lifetime of imprisonment.
In October 2017, United States Attorney Josh J. Minkler announced a Strategic Plan designed to shape and strengthen the District's response to its most significant public safety challenges. This prosecution demonstrates the office's firm commitment to utilize and partner with law enforcement agencies to prosecute individuals engaged in the sexual exploitation of children. See United States Attorney's Office, Southern District of Indiana Strategic Plan Section.
This is a release from the United States Department of Justice, back online after the government shutdown.