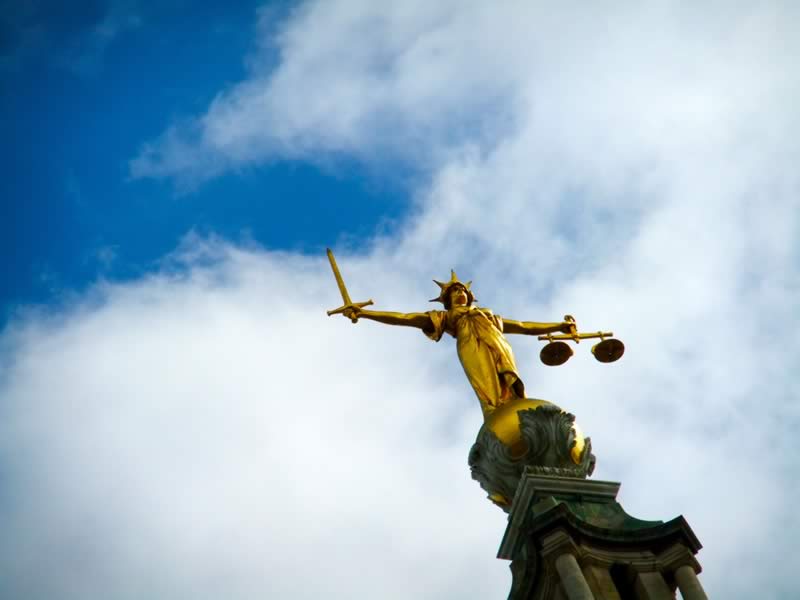 Alleged to have stolen funds entrusted to her as Executive Director over three year period
Evansville, IN-(ENEWSPF)- United States Attorney Josh J. Minkler announced that an Evansville, Indiana woman who worked as the Executive Director at Echo Housing Corporation, was indicted on three counts of theft concerning programs receiving federal funds. Stephanie L. TenBarge, 71, Evansville, was arrested today and will appear before a federal magistrate judge for her initial appearance.
Echo Housing Corporation is a non-profit organization based in Evansville. Echo's mission is to create and sustain safe and affordable housing, provide supportive services, and promote community development for homeless men, women, children, and veterans.
"The public deserves better from officials in positions of trust," said Minkler. "When public officials line their pockets with taxpayer dollars intended for homeless men, women, children, and veterans, they should expect the scrutiny of state and federal law enforcement and the necessarily harsh consequences that follow. The Evansville community deserves better from the public officials they trust with taxpayer dollars. This office intends to hold those who abuse their position of trust accountable."
TenBarge served as Executive Director of Echo Housing Corporation and in that role had the primary responsibilities of bookkeeping, balancing bank statements, and preparing finance reports and records for Echo's Board of Directors to approve. TenBarge maintained and controlled Echo's checking accounts and had the ability to direct funds from the organization's accounts to herself and other individuals.
From January 1, 2015 through December 31, 2017, TenBarge is alleged to have embezzled funds from Echo Housing Corporation by making unauthorized payments to herself, using Echo funds to pay for personal goods, services and property taxes, and issuing unauthorized payroll checks to herself. During this time period, Echo received federal funds from the U.S. Department of Housing and Urban Development, the U.S. Department of Justice, and the U.S. Department of Labor.
This investigation was a collaborative effort between the Federal Bureau of Investigation, Evansville Police Department, U.S. Department of Housing and Urban Development Office of Inspector General, Indiana State Board of Accounts, and United States Secret Service.
"The alleged actions of Mrs. TenBarge, using her official position for personal gain, grossly undermines the honest work being done every day by public officials," said Grant Mendenhall, Special Agent in Charge of the FBI's Indianapolis Division. "Working with our law enforcement partners to investigate public officials who commit federal crimes and victimize the people they should be serving, is one of the FBI's highest criminal priorities."
"The actions of Mrs. TenBarge had a direct impact on those who rely on ECHO Housing funds as a means of accessing affordable housing," stated Billy Bolin, Evansville Police Chief. "Throughout this investigation, we remained committed to achieving justice for everyone involved in this case. The diligence by Financial Crimes Unit investigators and our federal law enforcement partners has led to the arrest of Mrs. TenBarge. This investigation and subsequent arrest is a reminder that there are no victimless crimes. To our federal law enforcement partners, we say thank you for your ongoing support of our local agencies."
"The charges disclosed today prove our continuing resolve to root out fraud and corruption in all forms," said Brad Geary, Special Agent in Charge of the U.S. Department of Housing and Urban Development, Office of Inspector General. "It is our continuing core mission to work with our Federal law enforcement partners and the United States Attorney's Office to protect the integrity of our housing programs and to take strong action against those who seek to personally benefit from taxpayer-funded grants."
"This case illustrates the importance of having effective internal controls that detect and mitigate fraud risks," said State Examiner Paul Joyce on behalf of the State Board of Accounts. "Whether it involves a governmental unit or a nonprofit administering public funds, we take fraud and misappropriation cases seriously. These cases are also good illustrations of the importance of our collaboration with law enforcement and prosecutors to hold these individuals accountable for violating the public trust."
"A violation of public trust deserves consequence," stated Paul Dvorak, Special Agent in Charge of the U.S. Secret Service Indianapolis Field Office. "Mrs. TenBarge abused this trust by using public funds for personal use. The collaborative effort between the Evansville Police Department and federal agencies resulting in Mrs. TenBarge's arrest serves as a reminder that breach of public trust and theft will be prosecuted."
According to Assistant United States Attorney Kyle Sawa, who is prosecuting this case for the government, TenBarge faces up to 10 years for each count if convicted.
An indictment is only a charge and is not evidence of guilt. A defendant is presumed innocent and is entitled to a fair trial at which the government must prove guilt beyond a reasonable doubt.
In October 2017, United States Attorney Josh J. Minkler announced a Strategic Plan designed to shape and strengthen the District's response to its most significant public safety challenges. This prosecution demonstrates the Office's firm commitment to prosecuting large-scale fraud schemes that warrant federal resources and arrest those who abuse their positions of trust. See United States Attorney's Office, Southern District of Indiana Strategic Plan 5.3.
This news is from the Department of Justice.