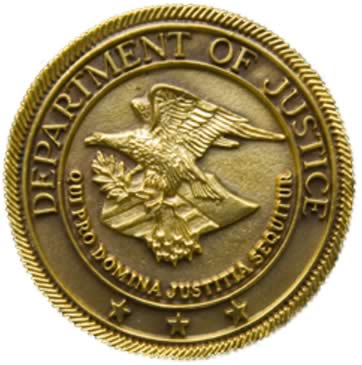 Chicago, IL-(ENEWSPF)- A convicted felon has been found guilty of illegally possessing an assault rifle and a loaded handgun in DuPage County.
CAMERON BATTISTE, 36, possessed the guns in April 2017 at an apartment complex in Willowbrook. At the time of his arrest on April 7, 2017, the handgun was loaded with six live rounds. Battiste had previously been convicted of a felony and was not legally allowed to possess a firearm.
A federal jury in Chicago on Wednesday convicted Battiste on one count of illegal possession of a firearm by a felon. The conviction is punishable by up to ten years in prison. U.S. District Judge Matthew F. Kennelly set sentencing for May 9, 2019, at 1:30 p.m.
The conviction was announced by John R. Lausch, Jr., United States Attorney for the Northern District of Illinois; Jeffrey S. Sallet, Special Agent-in-Charge of the Chicago office of the Federal Bureau of Investigation; and Timothy Jones, Special Agent-in-Charge of the Chicago Field Division of the U.S. Bureau of Alcohol, Tobacco, Firearms and Explosives. Substantial assistance was provided by the Cook County Sheriff's Police Department and the Bolingbrook Police Department. The government is represented by Assistant U.S. Attorneys Ankur Srivastava, William Dunne and Saurish Appleby-Bhattacharjee.
Evidence at the three-day trial revealed that the two firearms had been stolen from a cargo train that passed through Chicago on Sept. 18, 2016. Another convicted felon, co-defendant IESHA STANCIEL, 39, of Willowbrook, was arrested at the same time as Battiste for illegally possessing the same two firearms. Stanciel pleaded guilty prior to trial and was sentenced last month to six years in federal prison.
During Stanciel's sentencing hearing, the government presented evidence that Stanciel threatened an individual who was cooperating with law enforcement.  In November 2016, Stanciel posted intimidating messages on the cooperating individual's Facebook page.  One of the posts contained several emojis of a handgun and referred to the individual as a "snitch."
This is a release from the United States Department of Justice.