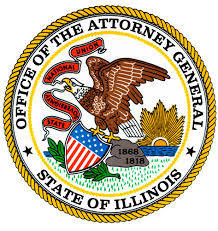 Chicago —(ENEWSPF)—June 1, 2018
By: Rosemary Piser
Attorney General Lisa Madigan filed a lawsuit yesterday against MTLI Inc., a Bolingbrook warehouse operator, for allegations of sexual discrimination and harassment of female employees, violating state civil rights and workplace laws.
Madigan alleges that since at least March 2016, MTIL has fostered a hostile work environment in which female workers are subjected to pervasive sexual harassment by warehouse supervisors who make unwelcome sexual advances and sexually explicit comments, and in some instances, text them sexually explicit messages. Female employees who complain about their treatment or about sexual harassment are retaliated against, transferred to new work assignments or fired. MTIL's temporary workers are particularly vulnerable to sexual harassment and retaliation because they can be told not to return to work with little consequence.
Madigan's lawsuit also alleges that MTIL makes requests from staffing agencies for temporary workers on the basis of their sex, MTIL supervisors use the code words "heavy" for male workers and "light" for female workers.
Attorney General Madigan said, "Women should get jobs on the basis of their qualifications and be able to work in a safe environment. My lawsuit aims to end MTIL's illegal treatment of female employees."
Source: www.illinoisattorneygeneral.gov