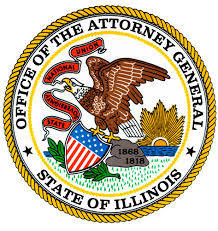 Chicago —(ENEWSPF)—April 3, 2018
By: Rosemary Piser
Attorney General Lisa Madigan announced yesterday the filing of a lawsuit in Cook County against Arturo Perez, of Chicago, owner of Arturo's Auto Sales, and Reyes Vega, of Evanston, owner of JDM Motors Inc. The lawsuit alleges that the men operated a scheme to sell used vehicles with high mileage to Chicago residents.
According to the complaint, the scheme started in 2012 when Perez worked for JDM Motors, a wholesale and mainly online car sales business in Hammond, Ind., which was owned by Vega. Vega authorized Perez and other employees to purchase inexpensive vehicles with high mileage from car auctions in Wisconsin. Once the vehicles were transported to Illinois, the titles were allegedly altered with lower mileage numbers. Perez and Vega allegedly resold dozens of the vehicles illegally to consumers who paid between $500 to several thousand dollars per vehicle.
When JDM Motors was dissolved in 2014, Perez began operating as Arturo's Auto Sales in Chicago, where Madigan alleged he has continued to purchase used cars in Wisconsin for resale in Illinois. The vehicles are advertised on Craigslist and sold with altered titles that lead buyers to believe the vehicle has lower mileage. In one instance, Madigan alleged Arturo Auto Sales purchased a 2005 Suzuki Aerio with a mileage of more than 226,600 at a Wisconsin car auction. When Arturo's Auto Sales resold the Suzuki to an Illinois resident, the title listed the mileage at just over 126,600.
Attorney General Madigan said, "The defendants operated a brazen scam. It's critical that car buyers research used car dealers before shopping, and make sure to get a copy of the vehicle's history report before making any purchase."
Illinois law requires anyone who sells five or more vehicles in a calendar year to be licensed by the Illinois Secretary of State. According to Madigan's complaint, Perez attempted to hide his unlicensed sales by using the names of fictitious dealerships.
The Attorney General's lawsuit seeks to prohibit Perez and Vega from buying or selling new or used cars, managing any business that buys or sells cars and civil penalties.
Madigan encouraged people to visit her website to review a free Consumer Guide to Buying a Used Vehicle and a Consumer Checklist to obtain information and tips for purchasing a used car.
To file a complaint, visit Madigan's website or contact her office's Consumer Fraud Hotline: 1 (800) 386-5438.
Source: www.illinoisattorneygeneral.gov