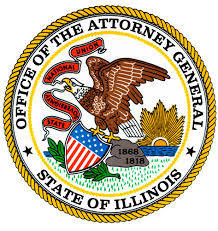 Chicago —(ENEWSPF)—March 27, 2018
By: Rosemary Piser
Attorney General Lisa Madigan today announced that a Cook County jury found that Derrick Patterson 52, a registered sex offender, is a Sexually Violent Person (SVP). Cook County Circuit Court Judge William Gamboney ordered Patterson to remain in the custody of the Illinois Department of Human Services (IDHS) for treatment and returned to the IDHS SVP Treatment and Detention Facility in Rushville, Ill.
Attorney General Madigan said at today's announcement, "This offender's violent sexual attacks on women did not end even while in state custody. I appreciate the jury's decision to prevent him from reentering society."
Patterson was most recently convicted in 1996 of aggravated criminal sexual assault with bodily harm and sentenced to 25 years in prison for attempting to rape a woman in Chicago. He was charged in 1987 with aggravated criminal sexual assault and attempted criminal sexual assault for another attack on a woman and committed to the Illinois Department of Mental Health and Developmental Disabilities for a maximum of 15 years.
Patterson's attacks on women continued even while he was in custody. In 1989, Patterson was transferred from Chester Mental Health Center to the Elgin Mental Health Center after he assaulted three women who worked at the Chester facility. In 1997, he was convicted of aggravated battery after attacking a female prison worker. Most recently he was convicted in 2002 of criminal sexual abuse for attacking and attempting to rape a prison nurse.
Under the Sexually Violent Persons Commitment Act, Madigan's office prosecutes cases seeking to commit offenders to the custody of IDHS. To be committed under the Act, a person must have been convicted of a sexually violent offense and suffer from a mental disorder. Prosecutors must also prove that the offender is likely to commit future acts of sexual violence if released from custody. Once committed to IDHS, offenders are re-evaluated on a regular basis to determine if they continue to meet the criteria for commitment as a sexually violent person.
Source: www.illinoisattorneygeneral.gov