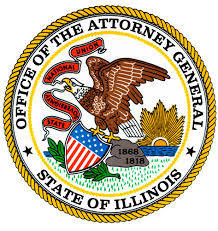 Chicago —(ENEWSPF)—January 5, 2018
By: Rosemary Piser
Attorney General Lisa Madigan announced today that a Cook County Circuit Court Judge Peggy Chiampas has found that Jose Montanez, a registered sex offender is a Sexually Violent Person (SVP). Montanez, 61 will remain in the custody of the Illinois Department of Human Services (IDHS) and returned to the IDHS SVP Treatment and Detention Facility in Rushville, Ill.
Attorney General Madigan said at today's announcement, "This offender has a history of violent sexual attacks on women and fleeing Illinois in order to avoid being held accountable for his reprehensible crimes. I appreciate the judge's decision that will prevent this violent offender from reentering society."
Montanez was convicted in 1993 of murder, aggravated criminal sexual assault and concealing a homicide and sentenced to 40 years in prison for raping and murdering a young woman in Chicago in 1987. He buried her body in the basement of an apartment building where it was discovered after Montanez fled to California. He was not arrested until 1991 in California after he attacked and attempted to sexually assault a young woman in an apartment building where he was employed.
Under the Sexually Violent Persons Commitment Act, Madigan's office prosecutes cases seeking to commit offenders to the custody of IDHS. To be committed under the Act, a person must have been convicted of a sexually violent offense and suffer from a mental disorder. Prosecutors must also prove that the offender is likely to commit future acts of sexual violence if released from custody. Once committed to IDHS, offenders are re-evaluated on a regular basis to determine if they continue to meet the criteria for commitment as a sexually violent person.
Source: www.illinoisattorneygeneral.gov