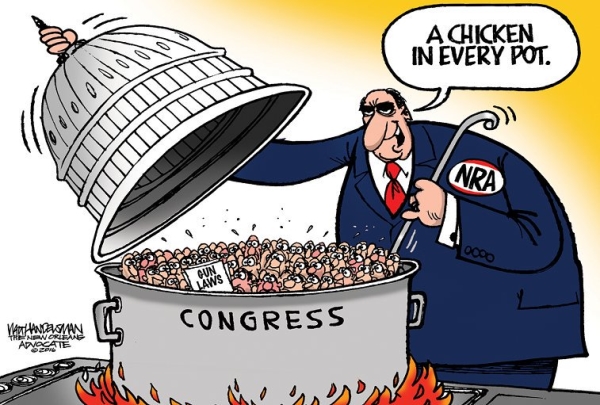 Washington, DC –(ENEWSPF)—April 26, 2018
By: James Lewis, Communications Director, Congresswoman Robin Kelly
This week, Republicans on the House Rules Committee disallowed an amendment offered by Congresswoman Robin Kelly that would have required airlines offering discounted rates to NRA members to post that information on the front page of their website.
"Gun violence has reached epidemic levels in America. Families deserve to know if their vacation fund is going to a company that offers perks to an organization which actively stifles gun violence research and gun safety policies," said Congresswoman Robin Kelly.
The amendment would have added the following language to the Federal Aviation Administration (FAA) reauthorization bill: "An air carrier shall post on the first page of its website if it provides a discount rate, through its travel program, to members of the National Rifle Association."
"Once again, my Republican colleagues are preventing a common sense gun safety amendment they don't like from coming to the Floor. That's simply wrong," added Congresswoman Kelly. "All Members should be able to offer amendments that benefit their constituents and our nation."
Congresswoman Kelly is the ranking member of the House IT subcommittee and vice chair of the House Gun Violence Prevention Task Force.
Source: www.robinkelly.house.gov