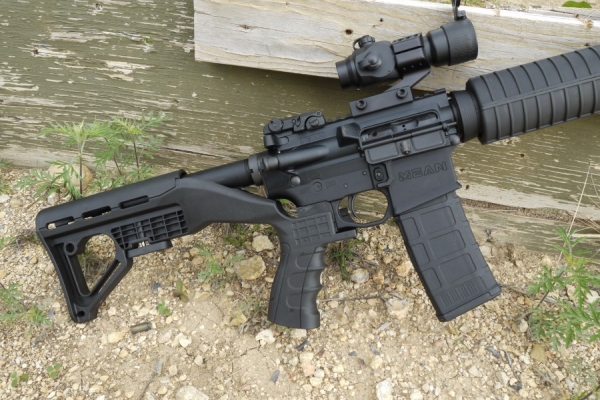 Springfield, IL-(ENEWSPF)- Members of the Illinois General Assembly are taking another shot at banning bump stocks in response to the recent mass shooting in Las Vegas. The legislation, House Bill 4120, has bipartisan support, and was introduced October 17, 2017, by state Rep. Barbara Wheeler (R – IL 64).
On October 24, State Rep. Anthony DeLuca, D-Chicago Heights, signed on as a co-sponsor to the bill that prohibits trigger modification devices that can increase a semi-automatic weapons rate of fire to a speed similar to a fully-automatic weapon.
"In the recent Las Vegas shooting, the gunman used legal bump stocks that resulted in 58 people being killed and over 500 injured," DeLuca said. "The victims were innocent people who were attending an outdoor country music festival, and one man destroyed the lives of families from across the country."
House Bill 4120 prohibits the import, sales, manufacture, transfer or possession of "Bump Fire Stocks" – also known as Bump Stocks, which are trigger modification devices that allow semi-automatic guns to fire at an accelerated speed and with diminished accuracy.
The shooter in the Las Vegas massacre had multiple rifles modified with these devices, according to a statement from Rep. DeLuca.
Under House Bill 4120, it would be a felony to possess such modification devices.
"DeLuca is committed to protecting citizens from firearm devices that serve no practical purpose," the statement said.
"House Bill 4120, sponsored by republican State Rep. Barbara Wheeler, is a bipartisan effort to protect the safety of citizens from senseless gun violence throughout Illinois," DeLuca said. "I stand ready to work together with my colleagues to pass sensible legislation that will protect Illinoisans from such crimes."