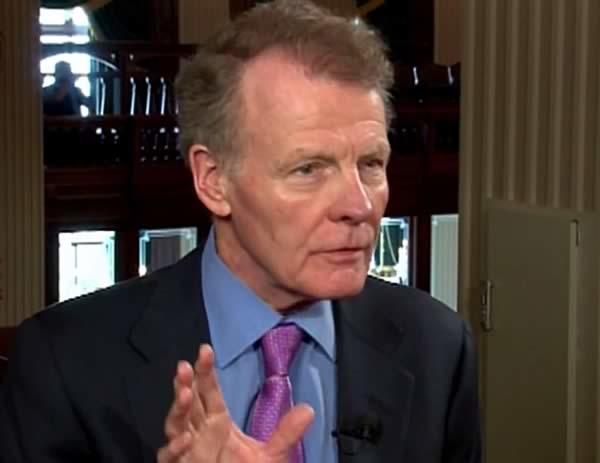 Springfield, IL-(ENEWSPF)- Speaker Michael J. Madigan issued the following lukewarm statement Tuesday regarding budget bills passed by the Senate:
"The appropriations measures passed by the Senate will be thoughtfully considered by the House Democratic Budget Working Group headed by Representative Greg Harris.
"Since the beginning of the session, a working group made up of Representatives Harris, Carol Ammons, Kelly Burke, Kelly Cassidy, Fred Crespo, Will Davis, Robyn Gabel, Will Guzzardi, Lisa Hernandez, Elaine Nekritz, Elgie Sims and Michael Zalewski has worked diligently on state budget issues, including passage of a Lifeline Budget.
"They will thoroughly review the Senate's proposal and consider it as part of our efforts to pass a full-year balanced budget that will end the budget impasse."
For his part, this morning on Facebook, Rep. Greg Harris is working to protect Illinoisans from Gov. Bruce Rauner being able to "unilaterally remove protections" on health care issues:
"Tomorrow I will be presenting legislation to prevent the Governor from using the new GOP Trumpcare plan waivers to unilaterally remove protections for Illinoisans with pre-existing conditions, remove coverage for services such as prescription drugs, pediatric andmaternity care, mental health and substance abuse from required essential health benefits, or to reduce Medicaid eligibility, rates or services. [emphasis added]
"Any reductions or eliminations of covered healthcare would have to be submitted to a vote of the General Assembly. (HB1317 Amendment #1)"
The budget bills passed by the senate appear to join an already complicated mix in the Illinois house.