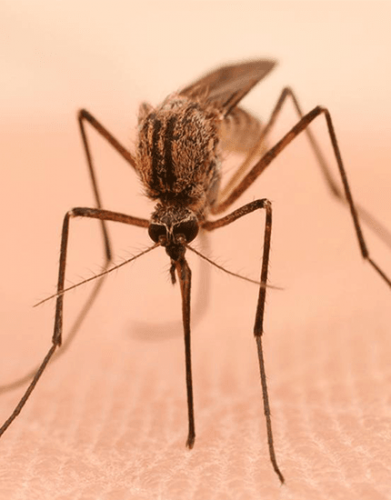 Park Forest, IL—(ENEWSPF)—August 16, 2018
The South Cook County Mosquito Abatement District last week released a report detailing the risk of West Nile Virus being particularly high in the area.
Per the report, mosquito pools have been testing positive at a high rate throughout Cook County with 41% (61/148) in suburban cook county testing positive for the virus. The release goes on to say, "This is peak season for human transmission of West Nile in the Chicago area. The threats of West Nile transmission will be high until cooler temperatures break the transmission cycle in the region."
"The South Cook County Mosquito Abatement District (SCCMAD) is doing what it can to stop this threat and reduce mosquito populations in our area… It is important to help us control mosquito populations in your communities by removing any standing water around your property. Unused swimming pools, bird baths, buckets, and any other containers that can hold water more than a few days can be potential breeding area for mosquitos that spreads this disease. Empty or clean these containers to help prevent mosquitos from multiplying. Also, it is important to use mosquioto repellent and wear long pants and long sleeve shirts at times when mosquitos are most likely to bite early morning, at dusk or when working in areas of heavy vegetation."
To help further address this issue, the Village of Park Forest has placed briquettes in Will County storm basins and will have the SCCMAD in the community to monitor and treat the Cook County portion of the community.
It is important for residents to remember that despite efforts to reduce the population of mosquitos in the area, it is not possible to eliminate all mosquitoes and completely eliminate the risk of the West Nile Virus.
Source: www.villageofparkforest.com