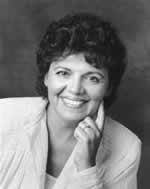 Cook County Commissioner, Joan Patricia Murphy (6th District) announced that she is seeking a nominee to be honored by the Cook County Board's Commission on Women's Issues. The Annual "Unsung Heroine" Breakfast will be held in March at the Chicago Cultural Center.
The Unsung Heroine Award recognizes women who have made significant contributions to the well-being and betterment of their community through their volunteer actions. Jennifer Vidis, Executive Director of the Cook County Commission on Women's Issues, said: "These honorees are our neighbors, our mothers, our sisters, our daughters. They make a difference in our lives through their generous gift of their time, energy, expertise and leadership."
Commissioner Murphy stated nominees must be residents of Cook County and live in her 6th County Board District. These women must have a background of community involvement in a volunteer capacity and be someone who has not received widespread recognition. Commissioner Murphy encourages all community organizations in the 6th District to submit nominees. A panel of judges will determine the selection of the 6th District honoree. All other nominated women will receive an Official Certificate of Honorable Recognition. Nomination entry forms are available at Commissioner Joan Murphy's 6th District office located at 5405 W. 127th Street in Crestwood or call 708-389-2125 and one will be mailed. All entries must be received by January 10th, 2007.
The Nomination Entry Form may be downloaded here.