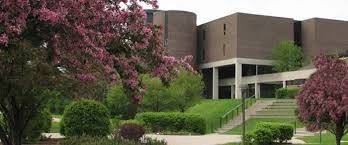 CHICAGO HEIGHTS—(ENEWSPF)—April 3, 2018
Summer registration is now open at Prairie State College (PSC). Students looking to start, continue or complete their degree or certificate, or for those who want to get ahead or take classes to enhance their skills, can now register for five- or eight- week credit sessions or select from a number of non-credit courses this summer.
To accommodate busy schedules, PSC offers daytime, evening and online courses, with flexible start times.
The eight-week credit session runs from May 29 through July 19.  The first five-week credit courses begin May 29 and end June 28.The second five-week credit summer session runs from July 2 through Aug. 2. To register for credit courses, new students must complete an enrollment application in person at the college, located at 202 S. Halsted St., in Chicago Heights, or online at www.prairiestate.edu by selecting Apply, Register, Pay. Current students can register for credit courses in person or online on WebAdvisor.
Guest students who are seeking credit courses are encouraged to enroll in summer courses at PSC. This gives students the opportunity to fulfill general education requirements at a fraction of the cost, and they can transfer the credits back to their home college. Available courses include English, speech, biology, chemistry, history, math and more. For more information, visit www.prairiestate.edu/summeronly.
High school students who plan to go away in the fall can get ahead by taking classes this summer and then transferring the credits to their college or university.
PSC also offers non-credit courses that begin throughout the summer. Students can register for non-credit courses online or in person. To register online via Instant Enrollment, go to prairiestate.edu, select Apply, Register, Pay, and then choose How to Enroll. Another option is to complete the registration form available online or in the back of the printed non-credit course schedule. Students also can register for non-credit courses in person at the Matteson Area Center (MAC), located at 4821 Southwick Drive in Matteson, or in the Enrollment Services Office on the PSC main campus. The MAC is open Monday through Thursday from 8 a.m. to 9:30 p.m., and Friday from 8 a.m. to 4:30 p.m.
All available summer courses are listed online at www.prairiestate.edu/courseschedule. Print copies are available by completing the request form online. Non-credit courses also are listed in the 2018 non-credit course schedule. Copies can be found on the main campus and at the MAC or online at www.prairiestate.edu/noncredit.
Source: www.prairiestate.edu