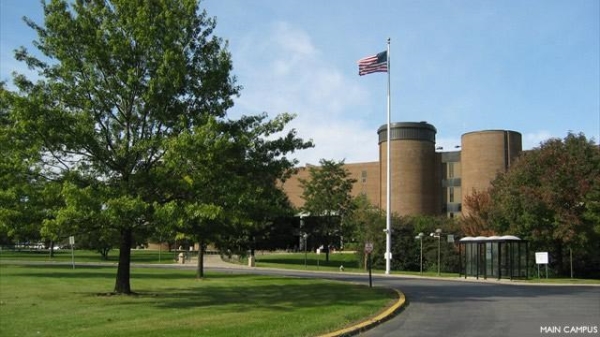 CHICAGO HEIGHTS—(ENEWSPF)—July 27, 2018
By: Rosemary Piser
The Adult Education Program at Prairie State College (PSC) is offering tuition-free English as a Second Language (ESL), Adult Basic Education, and High School Equivalency courses in fall 2018. Classes begin Monday, August 27.
Registration is required and will be held at PSC Adult Training and Outreach Center (ATOC), located on the main campus at 202 S. Halsted St. in Chicago Heights.
Registration dates for Adult Basic Education (ABE) and High School Equivalency (HSE) courses are on Monday, July 30, at 9:30 a.m.; Tuesday, July 31, at 5 p.m.; Tuesday, August 14, at 5 p.m.; and Wednesday, August 15, at 9:30 a.m.
Registration dates for ESL courses are Wednesday, August 1, at 10 a.m.; Thursday, August 2, at 6 p.m.; Wednesday, August 8, at 10 a.m.; and Thursday, August 9, at 6 p.m.
A free assessment is required upon registration for all programs. No appointment is necessary, although participants are encouraged to arrive early as space is limited. No children are allowed during the assessment. Participants must bring an official government-issued photo ID and proof of public assistance, if applicable. Students who are 16 or 17 years old must provide documentation proving formal withdrawal from high school.
The ESL program is designed to help people make the transition from different countries and cultures to American society. The purpose of the program is to teach skills in speaking, reading, writing and listening to those whose native language is not English. Classes are offered twice a week and are held on and off campus.
ABE courses integrate college and career readiness skills with basic reading, writing, and math instruction.
HSE classes offer preparation for the Illinois High School Equivalency Exam, the nationally accepted equivalent of a high school diploma. The four tests are science, social studies, mathematical reasoning and reasoning through language arts. Classes integrate these subjects with college and career readiness skills.
PSC offers flexible options including Saturday classes and more this fall
PSC is providing more flexibility this fall with convenient start dates for credit classes, with courses offered during the day, evening, online and now on Saturdays. Students can choose from 16-, 14-, 12- and eight-week credit course options.
The 16-week and first eight-week courses begin August 20. Classes for the 14-week session begin September 4. The 12-week courses begin September 14, and the second eight-week session begins October 15. All classes offer the same course material and credit hours. For shorter weeks, class session times are extended. Saturday options include courses in liberal arts, social sciences, mathematics, biology and career and technical education.
To register for credit courses, new students must complete an enrollment application in person at the college or online at www.prairiestate.edu/start. During the summer, Enrollment Services is open from 7:30 a.m. to 7 p.m. and the college is closed on Fridays. On Monday, August 14, Enrollment Services will resume regular business hours of 8 a.m. to 7 p.m., Monday through Thursday, and 8 a.m. to 4:30 p.m. on Friday. Current students can register for credit courses in person or online through WebAdvior.
Individuals looking to advance their skills, start a career in less than a year, or pursue a personal interest also can select from a variety of non-credit classes scheduled throughout the semester. Non-credit course options include adult education, continuing education, career training, life enrichment and more, with start dates throughout the semester.
Students wanting to take non-credit courses can register online or in person. To register online via Instant Enrollment, go to prairiestate.edu, select Apply, Register, Pay, and then choose How to Enroll. Another option is to complete the registration form available online or in the back of the course schedule. Students also can register for non-credit courses in person at the Matteson Area Center (MAC), located at 4821 Southwick Drive in Matteson, or in the Enrollment Services Office on the PSC main campus. During the summer, the MAC is open from 7:30 a.m. to 9:30 p.m., Monday through Thursday and is closed on Fridays. On Monday, August 14, the MAC will resume regular business hours of Monday through Thursday, 8 a.m. to 9:30 p.m., and Friday, 8 a.m. to 4:30 p.m.
The payment deadline for fall credit courses is Tuesday, July 17. Students are required to pay in full or have a payment plan in place on or before the deadline. Financial aid and scholarships are available to eligible applicants. The PSC Foundation also offers scholarships for tuition, books, and fees to those who qualify. For more information, visit www.prairiestate.edu/foundation.
For more information on ESL, ABE and HSE courses at PSC, call 708-709-7931 or visit www.prairiestate.edu/adulted.
For a complete list of fall classes, visit www.prairiestate.edu/courseschedule or pick up a copy on the PSC main campus in Chicago Heights.
Source: www.prairiestate.edu