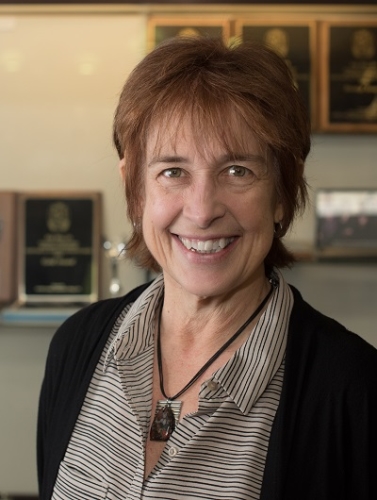 CHICAGO HEIGHTS—(ENEWSPF)—July 26, 2018
By: Prairie State College Media
While she has been enjoying life and traveling since retiring, Christina Holston, a 1990 Prairie State College (PSC) graduate, says her daily life isn't all about relaxation.
Holston says has always had an interest in history, particularly local history. Since she retired from her career in retail and office management, she has been able to focus her time and energy on exploring her passion.
The longtime Monee resident and 1972 graduate of Crete-Monee High School is now the Monee Historical Society president, where she spends much of her time making connections, staying involved and preserving the history of her hometown.
"People come to a small town for a reason. They want a sense of community, and they are interested in the history of the community they came to," she said.
Among the many activities she has taken on to help spread the word of the history of the village, Holston says she interviews older citizens and records their recollections, makes presentations, participates in the fall fair, researches house history, maintains a website and a blog, researches genealogy, and serves as president of a cemetery board.
Holston knows that it's not exactly a laid-back retirement, but considers it a civic responsibility.
"I needed an altruistic part to life that's not all about me, me, me," she said. "I wanted to give back; leave my mark. Retirement is when you can do that."
The road from PSC to retirement was an active one for Holston. When she decided to start attending classes at PSC, she was a mother of two grade-school children.
At first, she said she started taking classes because she wanted a college degree.
"I only took one class to start with, and, in retrospect, I picked the worst class – Economics," she laughed. "It was brutal. Every hour I wasn't at work, I was studying."
But, she said, "I had to pick classes according to when they were offered. I couldn't waste any hours. All the classes I took had to count toward a business degree."
"And, I got my 'A,'" she beamed. Among her many other successes as a PSC student, Holston also was named the Wall Street Journal Business Student of the Year.
She eventually earned that associate degree in business administration, taking two classes at a time over four years.
Holston admits that she pursued the degree mostly for personal satisfaction.
"It's a psychological boost. It gives you confidence," she said. "For me, it felt better to say I had an associate degree rather than no degree at all."
She didn't stop there, though. Although she continued to work in retail while she was in school – taking morning classes and working later in the afternoon – she eventually went on to earn a bachelor's degree from Governors State University in 2000. She continued on to have a successful career in office management until it came time to retire.
She says that, in addition to getting her started on her college journey, her experiences at PSC were valuable to her as a nontraditional, returning adult student.
"You get to have interactions with others who are on the same career path, or are in similar circumstances with you," she said. "And, that provides support to be able to carry on with normal life, family commitments, job obligations and responsibilities.
Source: www.prairiestate.edu