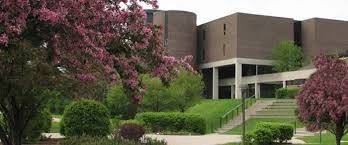 CHICAGO HEIGHTS–(ENEWSPF)–February 23, 2018. Students planning to transfer to a public or private college or university will have the opportunity to engage with institutions at the upcoming Transfer Fair at Prairie State College (PSC), The event is scheduled from 11:30 a.m. to 1 p.m., Wednesday, March 7, and will be held in the atrium of the main campus, located at 202 S. Halsted St. in Chicago Heights.
More than 60 schools will be represented at the fair to provide attendees with materials about their institution, and discuss transfer information, including application procedures, course planning and scholarship opportunities.
"This event is an excellent opportunity for students who may have questions or concerns about transferring to a four-year college or university," said Sarah Hein, Counselor and Transfer Coordinator at PSC. "Attendees will be able to walk around and speak with representatives from various institutions, which gives them a chance to explore several options."
The event is free and open to the public. For more information, or to view a list of participating schools, visit www.prairiestate.edu/collegefairs.
Source: www.prairiestate.edu