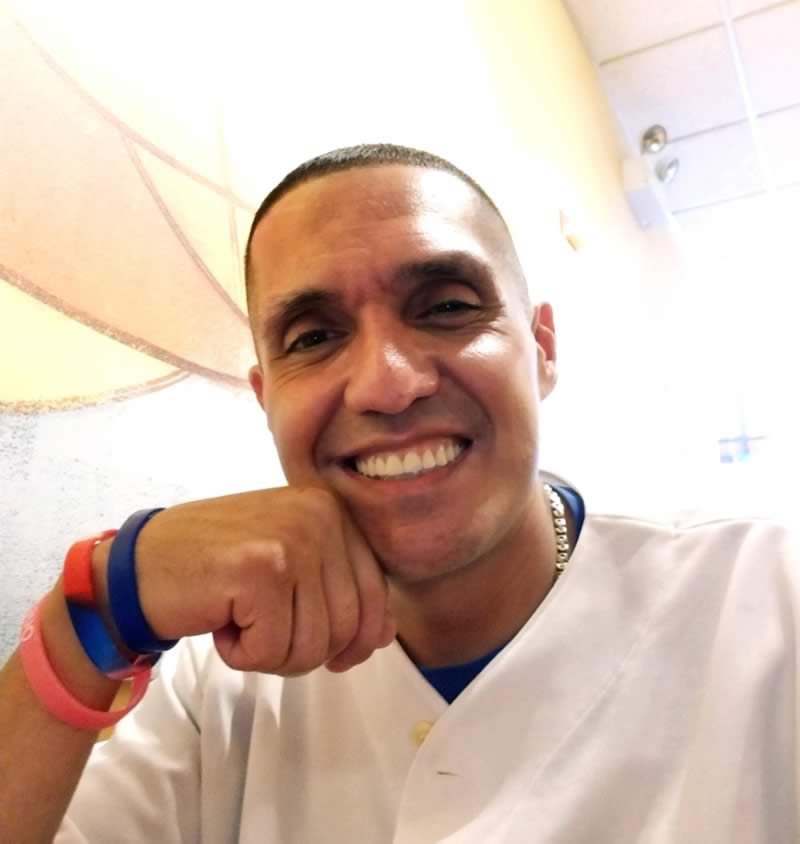 Cincinnati, OH-(ENEWSPF)- The Cubs (25-14) and Reds (18-24) were back at it again last night at Great American Ballpark for Game 2 of a three game series which saw Yu Darvish (2-3 5.40) vs. Sonny Gray (0-4 4.15).
Darvish, who has been disappointing since signing a 6yr/$126 million contract with the Cubs in February 2018 was looking to regain his focus, command, and control and help the Northsiders win their 4th game in a row.
Darvish got off to a little bit of a rocky start in the 1st surrendering a leadoff single to Nick Senzel followed by a one-out RBI double down the left-field line by Eugenio Suarez to give the Reds an early 1-0 lead.
The Cubs quickly answered back in the 2nd. With two outs and Albert Almora Jr. on 1st, Addison Russell hit a two-run home run to center-field put the Cubs on top 2-1.
Darvish had solid control of his cutter, slider, and four-seam fastball, and fanning at least two Cincinnati hitters in each of his first five innings.
The Cubs added on another run in the 4th when Albert Almora Jr. took Reds' starter  Sonny Gray deep to left for a solo-homerun and give the Cubs a 3-1 advantage.
Cincinnati got the run back in their bottom half of the frame when Jose Iglesias found the gap in right-center field for a 2-out, RBI double scoring Derek Dietrich to cut the Cubs' lead to 3-2.
In the 6th, after striking out Eugenio Suarez to start the inning, manager Joe Maddon went to the bullpen and brought in Mike Montgomery.
In a rather impressive start – his best of the season – Darvish finished the night going 5 ⅓ innings, giving up 2 runs on 5 hits, and striking out a season-high 11.
After serving up a single to Jesse Winkler, Montgomery got Yasiel Puig to go down swinging to bring up Derek Dietrich. Dietrich laced a double down the right-field line all the way to the wall. Nice relay throws from Jason Heyward and Addison Russell nailed Jesse Winkler at the plate trying to score from 1st.
In the 7th and Addison Russell on 3rd, Daniel Descalso hit a sacrifice fly to left, scoring Russell to increase the Cubs' lead to 4-2.
In the Cincinnati bottom-half of the 7th, Jose Iglesias took Brandon Kintzler deep to center-field for a solo-homerun to cut the Cubs' lead to 4-3.
With 2 out and nobody on in the Cubs' top-half of the 8th, Kyle Schwarber took David Hernandez deep to right-center field for the Chicago's third home run of the night and increase their lead to 5-3.
In the Cincinnati's bottom-half of the frame and Carl Edwards Jr. now in the game in place of Brandon Kintzler and Joey Votto on 1st, Eugenio Suarez hit an opposite Field 2-run homerun to tie the game at 5-5.
After both teams failed to push a run across in the 9th, the game would go into extra innings.
The Cubs squandered a scoring opportunity in the 10th following 2-out singles by Kris Bryant and Javier Baez. Willson Contreras grounded out to Reds' pitcher Amir Garrett to end the scoring threat.
With the bases loaded and one out in the 10th and Brad Brach on the mound, Yasiel Puig hit a deep fly ball off the center-field wall to score Michael Lorenzen and give the Reds the walk-off win and end the Cubs' three-game winning streak.
The Cubs' loss and Brewers win lead cut the Chicago's NL Central lead to 1½ games.
"I'm still trying to find my way. I think my ability is not a fastball and sinker. My ability is slider and cutter." said Darvish. He was asked if Wednesday's outing may have been the moment everything finally turned around. Darvish replied, "I hope so, yeah. But I think I need a very good start in Wrigley. That's what I want."
Following the game, Cubs' catcher Taylor Davis talked about Darvish's performance by saying, "I'm taking this as a win. A win for the Cubs and a win for Yu. Obviously, on the field, we got walked-off, but as far as the start goes, it was awesome."
Davis went on to say, "With him having so many pitches, you've just got to figure out, 'What is the best thing to use that day?'"
Cubs' skipper Joe Maddon said, "What we've seen in the past is he actually does command the cutter, slider better. There's nothing wrong with throwing more of those. There's not a thing wrong with that. It wasn't my advice to him. That was just all him. Feeding off what he felt today."
Darvish's next start is scheduled for Monday against former fan-favorite Jake Arrieta and the Philadelphia Phillies.
The two teams square off for the series finalé tonight at 5:40 PM with Jose Quintana (4-2 3.50) against Luis Castillo (4-1 1.76)
GAME NOTES:
The single by Javier Baez in the 10th inning extended his hitting streak to 13 games.
Yu Darvish's performance last night was the first time that a Cubs pitcher had at least 11 strikeouts and no walks in an outing since Jose Quintana achieved the feat in his Cubs debut on July 16, 2017, against the Baltimore Orioles at Oriole Park at Camden Yards.
Last night was the first time that Darvish struck out 11 and didn't allow a walk since August 1st, 2013 while a member of the Texas Rangers against the Arizona Diamondbacks at Globe Life Park in Arlington.