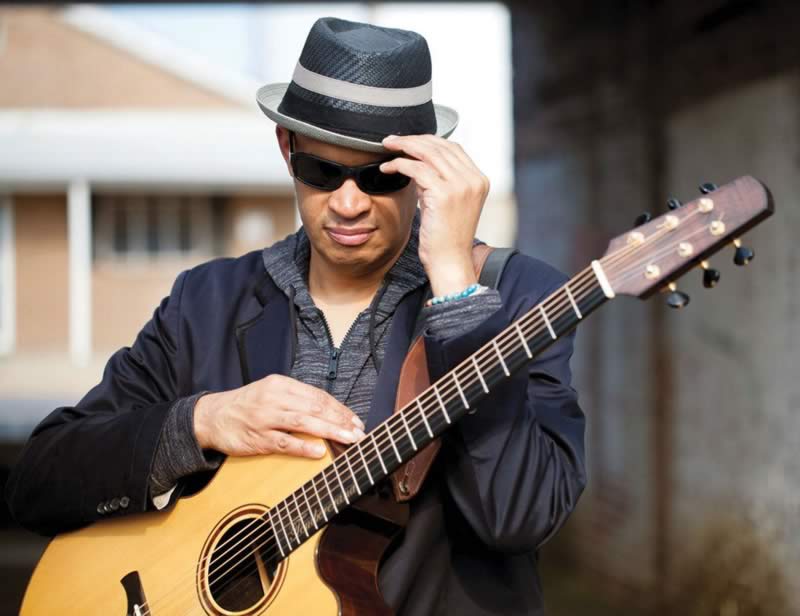 Park Forest, IL-(ENEWSPF)- Grammy-nominated singer-songwriter and guitarist Raul Midón has earned renown as one of music's most distinctive and searching voices. His guitar playing is a syncopated, flamenco- and jazz-infused wonder in which bass, harmony and melodic lines fly from the fretboard in a way that seems to belie the fact that all the music is being produced by just two hands.
He released his ninth studio album, Bad Ass and Blind, on March 24, 2017, and his live 2016 rendition of John Coltrane's jazz classic "Giant Steps" – which sees him fly through all 12 keys – has earned more than 1.2 million views via Facebook.
Raul is coming to Freedom Hall February 15, 2019, for a performance that will leave you breathless — and standing up demanding more. The 7:30 p.m. performance is only $30 per ticket, and, as always, parking is free.
Chicago can't touch these prices, nor the quality of a live, intimate performance at Freedom Hall, a premier Chicago suburbs concert venue and theatre. Our Nathan Manilow Theatre seats 287 patrons and is the perfect venue for any concert or theatre performance. We are located at 410 Lakewood Boulevard in Park Forest, Illinois.
Freedom Hall is just minutes away from Lincoln Highway, Western Avenue and Interstate 57.
For more information on this or other performances, call today at 708.747.0580.