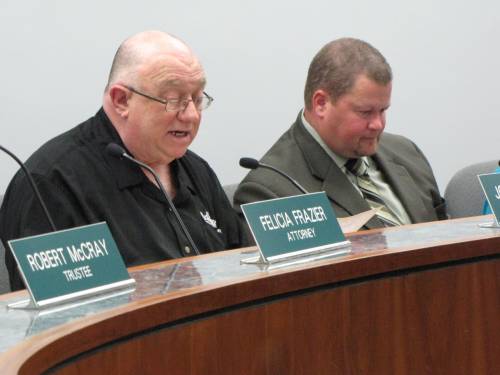 Park Forest, IL-(ENEWSPF)- Mayor John A. Ostenburg of Park Forest has been appointed co-chair of the National League of Cities (NLC) Race, Equity and Leadership (REAL) Council for 2018. The council has the lead responsibility for developing NLC's strategic focus on eliminating racial disparities, healing racial divisions, and building more equitable communities. NLC President Mark Stodola, mayor of Little Rock, Arkansas, announced the appointment.
"In the wake of the 2014 unrest in Ferguson, Missouri, the National League of Cities (NLC) created the Race, Equity and Leadership (REAL) initiative to strengthen local leaders' knowledge and capacity to eliminate racial disparities, heal racial divisions and build more equitable communities," according to the National League of Cities website. "REAL offers tools and resources designed to help local elected leaders build safe places where people from all racial, ethnic and cultural backgrounds thrive socially, economically, academically and physically."
Mayor Ostenburg has served on the 40-member council since its creation in 2015, representing suburban communities that are members of the NLC.
"I am excited to assume this leadership role," Mayor Ostenburg said. "Park Forest has a heritage of promoting racial equity and the NLC REAL initiative has provided us with many innovative approaches to assure the successful continuance of our work."
With this appointment, he will play a key role in shaping REAL's agenda and developing innovative methods to advance racial equity in America's cities and towns.
"Serving on NLC's REAL Council is one of the most effective ways for a local official to advocate for racial equity in the community and in Washington," NLC President Stodola said. "I'm thrilled to have John Ostenburg join a team of local leaders from around the country working to craft our platform on racial equity and to solve one of the most pressing challenges facing our communities."
Mayor Ostenburg's co-chair will be Councilwoman LaWana Mayfield of Charlotte, North Carolina. Mayor Kate Stewart of Takoma Park, Maryland, will serve as vice chair.