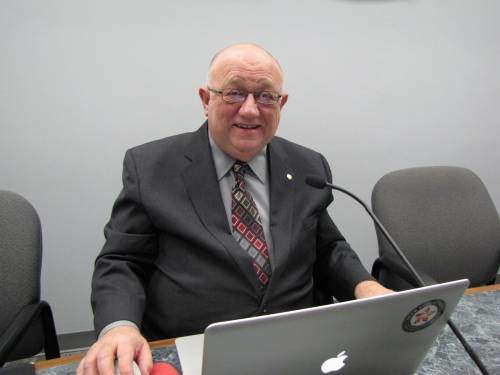 Park Forest, IL-(ENEWSPF)- Wondering what lies ahead in the federal tax legislation just passed by the GOP members of Congress? Congresswoman Robin Kelly is sponsoring a "Teach-In Town Hall" this Saturday, January 13. Mayor John A. Ostenburg has been invited to participate in the tax panel, focusing on the impact of the new federal tax legislation on local government
The program runs from 9:30 to 11 a.m. and will be held at the Victory Apostolic Church, 20901 Matteson Ave., in Matteson, according to a statement issued Wednesday by Mayor Ostenburg.
Also on the panel are representatives from health and labor, among others.
The program will include an overview of the tax bill at the beginning of the meeting. A question-and-answer period is expected to follow the panel presentations.
"The tax bill passed the Republican-controlled U.S. Senate and U.S. House of Representatives, and then was signed into law by President Donald Trump, despite overwhelming opposition from Americans across the country," Mayor Ostenburg said. "Congresswoman Kelly, who represents the Illinois Second Congressional District, was among members of Congress warning of the devastating effects of the legislation prior to its passage."
Never one to let moss grow under his feet, among other things, Mayor Ostenburg serves in the Community & Economic Development Committee of the National League of Cities. He said he and other committee members had been advised of the bill's negative impact on local units of government at the last committee meeting, which was held in Charlotte, N.C., in November. He said a few of the concerns of local leaders were heeded and some revisions were made to the final version of the bill, but the bulk of the legislation still contains major elements that will impact local government negatively, according to the statement.