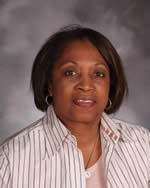 Chicago Heights, IL–(ENEWSPF)– Marian Catholic High School Vice-Principal Academics, Dr. Shirley Morris, will be honored with the Illinois Excellence in Education Award on March 29-31 at the AdvancED Conference in Chicago. The Excellence Award, which is presented to one person in each state, recognizes individuals who have demonstrated unparalleled leadership in promoting and advancing excellence in education.
"Dr. Morris has spearheaded our North Central evaluation team and she's very dedicated to improvement and development of the educators who benefit our students and families," praised Marian Catholic Principal Sr. Kathleen Anne Tait, O.P. "She has worked with North Central both through Marian and other schools, so she's very deserving of this honor."
Award criteria include:
Generating a common vision and mission for higher expectations among students, faculty and the education community.
Demonstrating a record of significant and distinguished contribution to the education profession.
Providing a lasting positive impact on student learning.
Serving as a role model and mentor for students and/or future generations of educators.
Demonstrating significant professional contribution to NCA CASI, SACS CASI, or CITA.
AdvancEd is the parent organization of the North Central Association Commission on Accreditation and School Improvement, Southern Association of Colleges and Schools Council on Accreditation and School Improvement, and the Commission on International and Trans-Regional Accreditation.
Dr. Morris, a Flossmoor resident in her seventh year at Marian, will be recognized on March 29 at the State Team Reception at the Chicago Marriott Downtown, as well as the March 30 AdvancEd Recognition Dinner and Gala at the Sheraton Chicago Hotel & Towers.