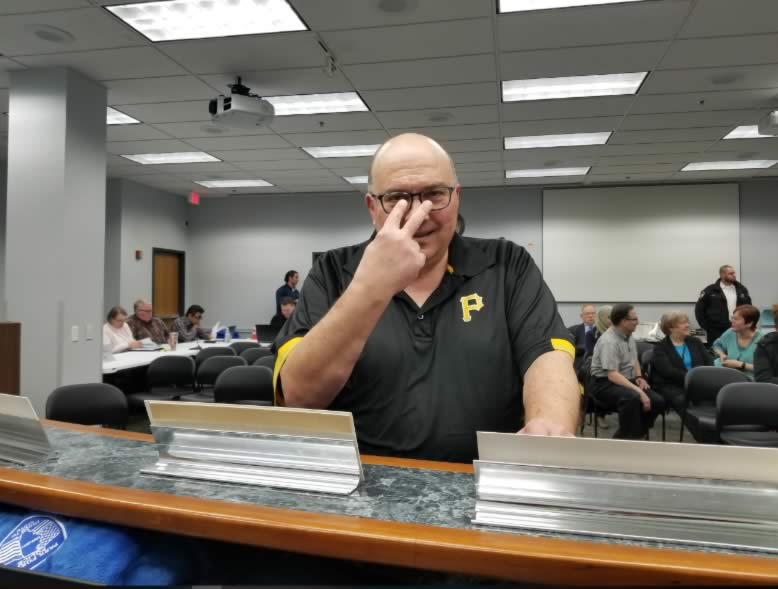 Park Forest, IL-(ENEWSPF)- It's felt like a week-and-a-half in Park Forest since Monday. I only learned of the leadership crisis in town late Sunday night. I'm very happy Village Manager Tom Mick will still be around, and I have hopes for the next stage of the Village Board's journey. "Over the next few months, Mick and board members will take part in team building sessions," the Village said in a statement late Tuesday.
A Town Divided
This is still a town divided, but it is possible to move toward healing. Leadership must set the example, not wreck things further asunder. And citizens here watch. The public comments at Monday's board meeting came, for the most part, from places of wisdom and depth, many from people who had lived in Park Forest for a long time and care deeply for the town and everyone in it.
We're all in this one day at a time. So I do have high hopes and expectations for management and board members as they venture into these team building sessions.
Mario Cuomo famously said, "You campaign in poetry. You govern in prose."
Writing prose can be tedious and time-consuming. Governing in prose takes even longer and happens much more slowly. It does not happen overnight. The veterans on the current board and veterans of other boards who serve us today know this. It's a message that needs to sink in with all.
Getting to Know Rich East
Dr. Albert Brass, Principal of Rich East High School, is an amazing leader. But he's not the only amazing leader inside that building. Over the past week-and-a-half, I've had the opportunity to sit down with Dr. Brass and Mr. Quincy Owens, new boy's head Basketball Coach Jamere Dismukes, Officer Gwendolyn Buckner, Police Liaison Campus Supervisor for Rich East High School; math teacher and Varsity Outside Linebackers' Coach and Sophomore Defensive Coordinator Mr. Brad Bochenek; Athletic Director Matthew Shank; and spent some time with Rich East Varsity basketball player C.J. Smith. Also had the opportunity to meet and take a nice picture of boys' and girls' volleyball Coach Rakecia Jenkins.
One "C-note" later, these interviews are out being transcribed at transcribefiles.net. They should come back in the next few days and I'll fashion them into proper articles.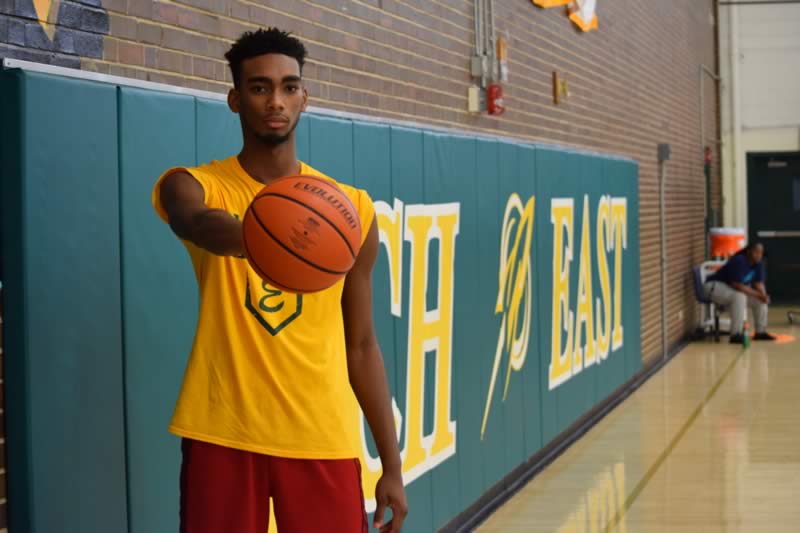 Look for a photo gallery of some of the people I met and students participating in a Basketball Summer Camp after Flickr finally comes back online.
They're having problems tonight.
So, on to other matters. But first, one more Rich East picture.
And know this much: Rich East High School is a gem we need to hang on to. 227 needs to wake up and realize that we are here for the long haul. Our kids at East, our "babies," as Dr. Brass calls them, deserve a long-term commitment from School District 227.
The Rockets are here to stay.
#HonorTheRockets!
Village Cancels Meetings Monday, Plans a One-item Rules Meeting
After this past Monday's marathon meeting, it's likely prudent that the Village canceled the Regular and Rules meetings that had been scheduled for Monday, June 24. Or, perhaps, there just wasn't that much business to process. At any rate, the Village Board will hold a Special Rules Meeting this Monday, June 24, beginning at 7:00 p.m., with one item: a presentation of a Village-wide pavement analysis report by Chicago Metropolitan Agency for Planning (CMAP).
Welcome to the tedium of governing in prose.
Moving Sight at Rich East
Oh, this moved me deeply today at Rich East:
There it is, on a door, #TimStrong. Officer Tim Jones, we stay strong because you stay strong. Thank you for the inspiration, sir.
Finally, a Hybrid Cardiac Ablation
At long last, I go to Rush Chicago tomorrow for my hybrid cardiac ablation.
My brother Greg came to town today and he'll be taking me to Chicago Med/Rush Chicago Thursday morning for my long-awaited hybrid cardiac ablation. Hopefully, by ablating the outside and inside of the heart, they'll be able to permanently redirect electronic pathways so I'm in normal sinus rhythm most of the time.
Greg will be pulling double-duty, staying at my place, taking care of the dogs, and visiting with me during procedures.
He also wants to see that Bean.
It will take 3 months after the surgeries for the heart to heal and we know for good. If this fails, I'm done with all of this and will just live in atrial fibrillation.
But it's going to work, right?
So, I'm looking forward to jogging as I recover after this.
My schedule:
Report by about 11 a.m. for blood work. If that goes well, move to…
TEE (transesophageal echocardiogram), Thursday, at 1 p.m.
If TEE shows no blood clots in the heart (it should not) then I'm admitted to the hospital.
Friday, the surgeon goes in arthroscopically under the sternum and ablates the back of the heart.
Monday, the electrophysiologist goes in arthroscopically and ablates the inside of the heart (his third trip inside my heart like that!)
Tuesday, I'm discharged and sent home, where my chest aches for 4 or 5 days, but, hey, at long last it's over!
I figure all I really have to do is show up and go to sleep for these things. Right?
Any prayers appreciated, and I'll send them right back at you, praying for the best for all of you.
And I pray for those who have no health insurance or inadequate health insurance. Another reason we must move to Medicare for All.
I will be publishing between procedures. Look for some of those interviews and more police reports. That's my goal.
Peace.
And here are all the pictures I took at Rich East today, last week, before that. The arrows at the top-right allow you to toggle these to full-screen. Enjoy.
[new_royalslider id="25″]