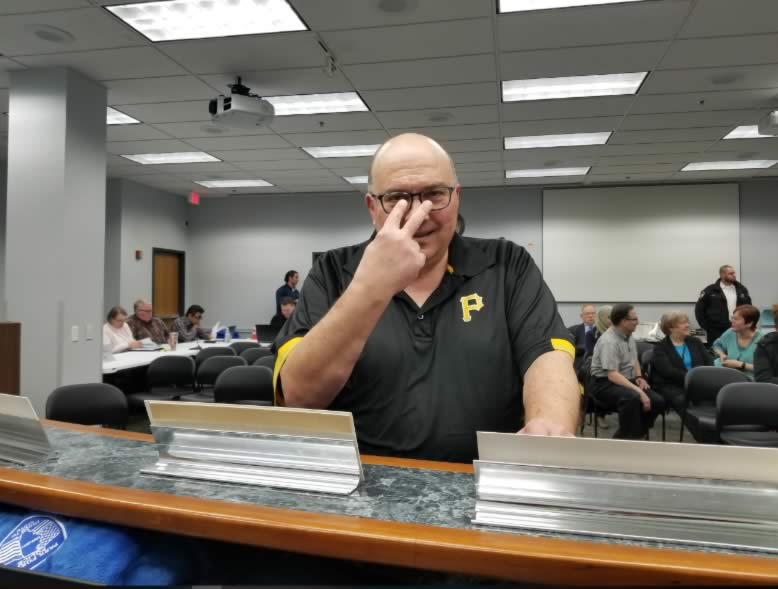 Park Forest, IL-(ENEWSPF)- Welcome to August! Some community events to highlight in this article. That's pretty much it for today.
If you would like to see your organization's events highlighted here, please email "Kopy's Kolumn" at [email protected].
Some thoughts on gun violence at the end. And there's a reason for that.
First, community announcements and more:
Beautification Awards Committee Seeking Nominations and Volunteers
From the Village of Park Forest:
The Park Forest Beautification Awards Committee makes a return this summer and is in need of your help to make this shortened season a success.
How can you help?
Nominate a Property
You can nominate properties that are examples of good maintenance and visual appeal. Please note that a great property does not mean a great amount of money must have been spent. Nominate those properties that make you proud of your neighborhood. Properties must be nominated to be considered for a Beautification Award.

If you would like to nominate a property, please complete the nomination form by clicking on the link below. Nomination forms are also available at Village Hall at the Recreation & Parks Department. Nomination deadline is August 1, 2019.

Nomination Form
Volunteers Needed
Once the nominations are in, volunteers are needed to review the nominations and help select the properties that will receive recognition. Some guidelines will be provided for these reviewers. Please click on the link below to complete the volunteer form. Volunteer forms will also be available at Village Hall at the Recreation & Parks Department.

Volunteer Form
For more information, please contact Carolyn Hoff at 708-283-5652 or [email protected].
View the Beautification Awards webpage.
Park Forest American Legion Benefit for Veterans with PTSD
This from the Park Forest American Legion Post 1198:
The Park Forest American Legion will host this event on Saturday, August 10, from 3 PM to Midnight.
The fine print says, "Join us for a day of cars on parade and a night of Jimmy Buffett music performed by the Frank Paul Band. By joining us, you will be helping the Park Forest American Legion keep our promise to assist our veterans suffering from PTSD."
From the Midwest Motet Society
The Midwest Motet Society, a Flossmoor based auditioned community chamber choir, invites singers of all vocal ranges to audition this summer for their 2019-2020 concert year.
Auditions are by appointment with Marie Grass Amenta, founder and music director. To make an appointment, contact her at [email protected] or 708-206-0380.
All rehearsals will be Tuesdays in Flossmoor and begin August 27.
The Midwest Motet Society 2019-2020 Concert Year
Fall 2019 Concert: Sunday, November 3, 2019 (Part of the SAMBA Arts Festival)

"Wanderlust: Music from the Great Places of Worship around the World"

Spring 2020 Concert: Sunday, May 31, 2020

"Folks from Around the World"
"The Midwest Motet Society is truly a local gem, in the Southland." Rev. Michael Gilligan, PhD., Executive Director of American Catholic Press.
Nabbed by a Red Light Camera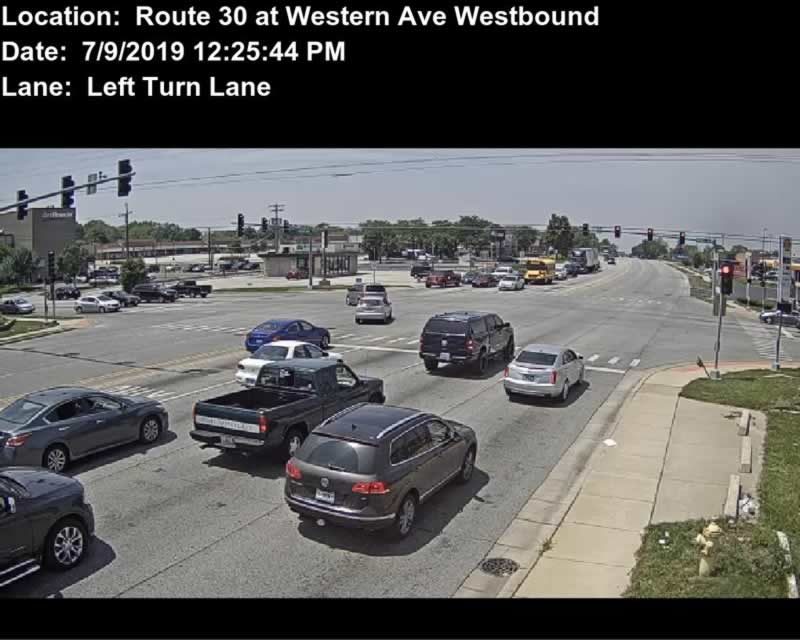 I need to be more careful. And I hate these red-light cameras.
This one is at the intersection of Lincoln Highway and Western Avenue. I got nabbed making a left turn from Route 30 onto Western allegedly at the red light. This camera belongs to Chicago Heights.
I asked an officer with the PFPD what my chances might be of trying to contest this. The officer told me, "I hate those cameras," and, "Do what we do and pay the ticket."
He was being honest and said he had similar questions from staff in Park Forest.
Years ago, a friend's husband got caught while making a right turn on red. This gentleman, a retired U.S. Marshall, never had a moving violation before. He showed up in court to contest the ticket.
That camera showed him executing his right turn at the red light after having stopped for only 2.9 seconds, my friend told me. The law states that we must stop for 3 seconds.
2.9 seconds. There was no "rounding up" for my friend's husband. He had to pay the ticket plus court costs.
Here's the rub, though, in this incident, which I do remember. I went through the intersection while the light was turning yellow. I swear. I really do.
I know you've been there, making that left turn at the light after you were sure your car had already traveled over the line completely. Every day we wait while other drivers make these turns at lights before we can proceed.
Also, the video of my alleged incident does not show the lights of the left-turn lane. They cannot be seen at all. Only the lights for the traffic heading west are visible.
Still, this is me. If I show up in traffic court to contest this, I'm sure I'll be sunk.
Your thoughts on red-light cameras? Has anyone ever successfully contested one? I'd love to share your story.
Pittsburgh Stores Selling Bullet-resistant Backpacks
In a chilling sign of the times brought to us by the deadly, free-for-all interpretations of the Second Amendment, Office Depot stores in Pittsburgh are selling bullet-resistant backpacks for children. Until now, such backpacks had to be ordered online. "Since the Parkland school shooting, sales are estimated to have doubled or tripled. Now, they're showing up in stores," KDKA in Pittsburgh reports.
A check by KDKA found that the backpacks are available at Office Max stores in Bridgeville, Ross Township, Washington, and Cranberry Township.

According to the label from the manufacturer, the bags offer Level IIIA protection, which means they will stop a .44 magnum handgun, but not a high-velocity rifle.

The backpacks are retailing for $150-$200.

Pittsburgh Stores Begin Selling Bullet-Resistant School Backpacks
Has anyone seen these for sale locally?
Remember when this actually sounded funny and ridiculous?
Can we stop the madness, read The Kelly Report on Gun Violence in America again, and work toward common-sense gun reform?
Written throughout the day on August 1, completed and published just after midnight on August 2.