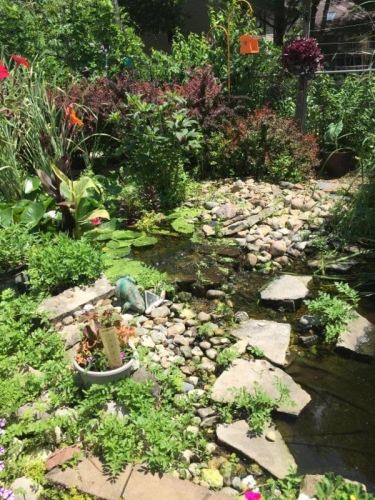 CHICAGO HEIGHTS—(ENEWSPF)—June 25, 2018
By: Rosemary Piser
Union Street Gallery, 1527 Otto Boulevard in Chicago Heights, will host its 14th Annual Garden Walk on Saturday, July 7 from 9 a.m. to 4 p.m., rain or shine.
This year 7 gardens have generously agreed to participate in the walk. The gardens are located in Flossmoor, Homewood, Chicago Heights (2), Steger, and Crete (2) and may be viewed in any order during the event.
Tickets are $20 until the day of the event and are available for sale at the Gallery in Chicago Heights, Art4Soul 18135 Harwood Avenue in Homewood, and online here. Tickets will be $25 on the day of the event at the Gallery.
Please note: When you purchase a ticket online, you will only be provided with the purchaser's name and email address, as well as the ticket number. Please keep that information in mind if you need to contact the Gallery about your tickets.
All proceeds benefit Union Street Gallery, a 501(c)3, not-for-profit arts agency. All donations are tax deductible. Consult your tax advisor.
For additional information call 708-754-2601 or visit Website
Source: Union Street Gallery